Your company's Microsoft licences are, in many ways, like a household budget. With a tough few months ahead of us, most households are trying to reduce their domestic outgoings by, for instance, turning the thermostat down or shopping at less expensive supermarkets. By analogy, many businesses are looking to reduce their IT spend by cutting out unnecessary licenses or 'downsizing' subscription bundles.
Reducing technology spend can save businesses serious money. One study in 2020 found that at the average firm, 44% of licences are either underused or oversized. Getting in control of Microsoft 365 licences could therefore save you thousands of pounds each month.
So, why do businesses overspend on Microsoft licences, and what can you do about it?
Webinar: Join our upcoming webinar to dive into Microsoft 365 license savings
Causes of Microsoft 365 licence overspend
There are several reasons why businesses overspend on their Microsoft 365 licences. These include:
Unused licences. When you buy licences from Microsoft, you have the option to purchase large bundles of subscriptions for current and future users. Buying in bundles often makes sense, but if your licenses don't end up getting allocated, you'll still be charged for them.
Wrong licence level. Microsoft has a wide range of licencing options, with different 'levels' of licence suitable to different businesses and types of user. For example, its Enterprise E5 licences give each person a huge suite of tools, whereas Enterprise E1 licences provide a more stripped back set of features. Very often, businesses pay for the same licence types for all employees, even when many staff would be fine using more limited licences.
Recommended: Microsoft licenses explained
Duplicated licences. It is also fairly common for businesses to have duplicated licences – where one employee has access to more than one account. This could be because they have changed departments, moved offices, or joined different teams. You might also have opened accounts for subcontractors who rarely use them.
So, how can you avoid these licencing issues – and save money?
Recommended: Why you MUST review your IT spend this autumn
7 ways to spend less on your Microsoft 365 licences
In our upcoming webinar, we will be delving into different ways you can avoid these common licence overspend issues. But to get you started, here are seven tips for getting back in control of your Microsoft licence spend.
Conduct a licence audit. The first step for getting in control of your licences is to simply figure out exactly how many of them you have, what level they are, and who is using them. So, start by conducting a complete licence audit to figure out where your subscription budget is going.
Review and reallocate licence bundles. As noted above, many companies are paying for unnecessarily advanced Microsoft licences (such as E5) for all employees. However, most staff don't need all the 'bells and whistles' and would do fine with something more stripped back. Take the time to profile your employees and work out which kinds of Microsoft licences they actually need. You can then reallocate people to different licence levels and save significant sums of money.
Educate people to use Microsoft 365 licenses fully. Look at your Microsoft 365 usage statistics to find out which apps and tools your employees are actually using in their day-to-day work. If it looks like adoption rates of many apps are low, it might be worth investing in training so that people can maximise usage of their technology.
Update your offboarding policy. Very often, companies keep paying for Microsoft licences for employees who have left the company. It is useful to sit down with your HR department to ensure there's an automatic process for closing licences down when people leave.
Check for employees with multiple subscriptions. If employees have more than one Microsoft account, this should be flagged up in your audit (see point 1). Close down any licences that aren't being used.
Close paid-for group mailboxes. In Microsoft 365 you can create a group mailbox that all members of a team can access. Sometimes companies unnecessarily pay for full licences to run this kind of group mailbox – when in fact you can usually get the same thing for free.
Choose annual commitments. You can pay for Microsoft 365 licences on a monthly or yearly basis. If you commit to annual payments then the costs can be as much as 20% lower. Of course, if you want more flexibility, this strategy isn't always ideal, but it's worth considering. To avoid the upfront cost, you might be able to negotiate a deal with your licence vendor where you pay the annual fee but get billed each month.
Keep learning: Is your procurement team bossing Microsoft 365 licenses?
Join our webinar for more advice
In our upcoming webinar, we will be taking a deep dive into ways you can improve management of your Microsoft 365 licences and significantly reduce costs in a variety of areas. The webinar will be led by Tom McDowall, a licencing expert with years of Microsoft 365 experience. We will also be running a live Q&A where you can ask specific questions about your situation.
See you then!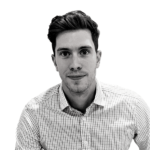 Tom has 8 years of experience working with global teams to deliver strategic digital transformations - helping clients improve collaboration, ways of working, business processes, operations and mobility.
In 2018, Tom opened the East Africa office for FITTS in Nairobi. He is passionate about the impact modern workplace technology is going to have on the way Sub-saharan Africa competes in the global marketplace and the role FITTS can play in supporting that journey.
During the past 8 years of digital transformation, Tom has worked in London, Saudi Arabia and Nairobi for clients such as Barclays Bank, UK Department of Work And Pensions, Unilever, Saudi Telecom Company, MS Amlin Insurance and a nuclear energy generator. However, regardless of the geography or the industry the ultimate objective has been the same – drive change that re-imagines the way people work every day.