In today's digital age, businesses rely heavily on technology to streamline operations, enhance productivity, and stay competitive. From securing devices and data to ensuring seamless remote work capabilities, IT professionals face a myriad of challenges. This is where Microsoft Intune steps in as a powerful solution to simplify IT management. 
What is Microsoft Intune?
Microsoft Intune is a cloud-based service that falls under the Microsoft 365 suite, designed to simplify mobile device management (MDM) and mobile application management (MAM). It empowers IT professionals to manage and secure devices, apps, and data, all from a single platform. How does it achieve this? And what are some of the key benefits? 
Unified Device Management
One of the standout features of Microsoft Intune is its ability to manage diverse devices seamlessly. Whether you're dealing with Windows, iOS, Android, or macOS devices, Intune provides a unified platform for managing them all. IT administrators can set policies, apply security configurations, and ensure compliance across a wide range of devices, simplifying the management process. 
Remote Management Capabilities
With remote work becoming more common, the ability to manage devices and applications remotely has become paramount. Microsoft Intune offers a robust set of remote management tools, allowing IT teams to troubleshoot issues, deploy software updates, and enforce security policies from anywhere. This is especially valuable in scenarios where physical access to devices may not be possible. 
Streamlined App Deployment
Intune simplifies the deployment of applications to various devices within your organization. IT administrators can deploy both Microsoft 365 apps and third-party applications effortlessly. This not only saves time but also ensures that employees have access to the tools they need to be productive. 
Enhanced Security
Security is a top concern for IT managers, and Intune addresses these concerns comprehensively. It enables the enforcement of security policies, such as password requirements and encryption settings, ensuring that company data remains secure. In addition, Intune offers features like conditional access, which allows IT teams to control access to company resources based on device compliance and user identity. 
Integration with Microsoft 365
For organizations already using Microsoft 365, Intune seamlessly integrates with other Microsoft services. This integration streamlines user management, simplifies license allocation, and ensures consistent user experiences across devices and applications. 
Automated Device Enrollment
Microsoft Intune makes device onboarding a breeze through automated enrollment processes. IT administrators can pre-configure devices, making it easy for employees to set up their devices quickly and securely. This feature is especially beneficial for organizations that provide employees with company-owned devices. 
Comprehensive Reporting and Analytics
Effective IT management requires insights into device and application usage. Intune offers robust reporting and analytics capabilities, enabling IT teams to monitor device health, track compliance, and identify potential issues proactively. This data-driven approach helps in making informed decisions and optimizing IT resources. 
In an era where IT management complexity continues to grow, Microsoft Intune emerges as a lifeline for IT professionals. Its unified device management, remote capabilities, streamlined app deployment, enhanced security features, and seamless integration with Microsoft 365 simplify IT management tasks, allowing organizations to focus on what matters most – their core business objectives.  
Speak to FITTS to simplify and manage your security infrastructure. Ensure the resilience and optimal performance of your IT infrastructure, so you can focus on delivering organisational outcomes.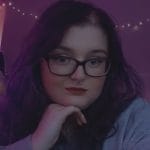 Zoe is a Marketing Executive at Fitts but started out in Business Change giving her valuable insight into the impact our digital transformations have on end-users. She offers key skills in creating visual content for the business with her Media production background.