Last year Microsoft made changes to the Microsoft Partners Network, renaming it to Microsoft Cloud Partner Program. This change took place to reflect the growing importance of cloud technology in the IT industry and to better align with Microsoft's focus on cloud-based solutions and services.  
What does Microsoft Cloud Partner Program mean for you?
As the workforce changes Microsoft wanted a partner program with a focus on solutions. With the introduction of Microsoft solutions designations, these are certifications that recognise the competency and expertise of Microsoft partners in delivering specific solutions to customers. These designations are awarded to partners who demonstrate their ability to provide high-quality solutions that meet customer needs and are built on Microsoft technologies. These have replaced the previous 18 legacy competencies into a more streamlined experience. These solutions are:  
From Microsoft Gold Partner to Microsoft Cloud Partner
We are proud to announce that FITTS has been recognised as a Modern Work solutions partner. We have helped many customers with the change to hybrid work over the last few years and boost their productivity.  We provide a variety of services, solutions, and expertise to help customers take advantage of Microsoft's modern work offerings. These offerings include technologies such as cloud-based productivity and collaboration tools, business intelligence, cybersecurity, and more. Partnering with FITTS, you could fully realise the benefits of a modern work environment and stay ahead of the curve in today's fast-paced business landscape.  
Organisations are increasingly focused on securing their digital assets and ensuring that only authorised users have access to sensitive information. As a result of our expertise in supporting clients with cloud security FITTS have been further awarded, by Microsoft with an advanced specialisation in security, focusing on Identity and access management and threat protection.  As a specialist in IAM and Threat Protection, we can offer clients a range of solutions that help secure your digital environment and prevent data breaches. This can include identity management solutions, such as multi-factor authentication, single sign-on, and identity federation, as well as threat protection solutions, such as firewalls, intrusion detection and prevention systems, and security information and event management. 
Microsoft Partner Pledge
As part of the Microsoft cloud partner program, we have signed the pledge to focuses on three core values: 
Grow Talent in Our Industry:

We believe everyone deserves access to the skills, knowledge and opportunity needed to achieve more.

 
Enhancing Diversity & Inclusion:

Diversity & inclusion are core aspects of our culture that help us fulfil our mission to empower every person and every organisation on the planet to achieve more.

 

Shaping a Desirable World:

No matter where you are in your sustainability and responsible AI journey, you can make a difference going forward.

 
Build your business from a secure foundation with a
Microsoft Cloud Partner
FITTS leads the way in architecting, engineering, delivering and operating secure platforms. Our team evangelises security as a principle rather than an after-thought. From architects through to our managed services team, we consider security as a baseline principal in all we do. And we help you build security best practice into your business and culture, in the same way it's integral to ours.  
Have concerns that your security isn't up-to-scratch but not sure where to start? Request a fully funded security assessment to see where you're falling short and with recommendations on quick wins and simple measures you could take, to ensure your people and your business are secure. Speak to us today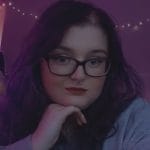 Zoe is a Marketing Executive at Fitts but started out in Business Change giving her valuable insight into the impact our digital transformations have on end-users. She offers key skills in creating visual content for the business with her Media production background.