July update
Welcome to your Microsoft Monthly Insight! Bringing you the latest in Business Change and Technology, in easily digestible nuggets!
Business Change
Hybrid work has become the new normal, many of us have adjusted to our new work environment but there are still some challenges those working from home face.
How can we make it easier to collaborate on documents?

How can we ensure our data is protected at home?

Losing that precious work-life balance?
Read on to find out more.
Microsoft Monthly Insight Introduces: Excel Live
Rolling out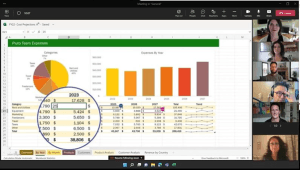 Having multiple tabs open in a meeting can get confusing. During a Teams call, we've all waffled on for a minute or two while trying to find the correct meeting window again. With the latest Teams update that shouldn't be much of a problem anymore.
The new Excel Live lets people collaborate on workbooks in real-time in Teams meetings. With Excel Live, the Microsoft Teams meeting window itself becomes the canvas, so anyone in the meeting can jump in and edit a workbook right there, without ever leaving the meeting screen. This builds on the recent announcement of Live Share in Teams, which allows participants to collaborate in apps directly within the Teams meeting window. Independent software vendors (ISVs) and developers can also easily build apps for Live Share using new extensions in the Teams SDK.
Read More: Announcing Excel Live – Transform Microsoft Teams meetings with real-time collaboration – Microsoft Tech Community
Microsoft Cloud for Sovereignty
Rolling Out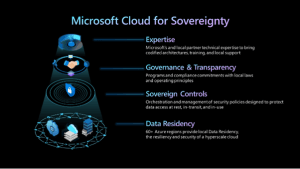 In the fast-paced working world, public sectors are looking to accelerate their digital transformation, creating opportunities for social and economic growth and enhancing citizen services. 
Microsoft has announced Microsoft Cloud for Sovereignty, a new solution that will enable public sector customers to build and digitally transform workloads in the Microsoft Cloud while meeting their compliance, security and policy requirements. Additionally, Microsoft Cloud for Sovereignty customers will continue benefiting from Microsoft's global security signals, analyzing over 24 trillion signals every day to identify and help protect against local attacks.
Read More: Microsoft Cloud for Sovereignty: The most flexible and comprehensive solution for digital sovereignty – The Official Microsoft Blog
Bookings with Me
Rolling Out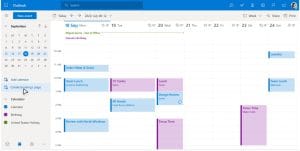 Finding a work-life balance can be hard, especially in today's work-from-home environment. Overflowing inboxes are nothing new but continue to be a pain point for many. 'Bookings with me' puts you in control of when people can book an appointment with you.
With Bookings with me in Outlook, you can create, customize, and share a personal Bookings page where people can book time with you based on your personal preferences. Leaving you space to breathe and enjoy your free time! 
Read More: From Viva Sales to new Office experiences—here's what's new in Microsoft 365 | Microsoft 365 Blog  
Technology 
Continuing on with our Hybrid work theme in this Microsoft monthly Insight, we would like to highlight some exciting new features coming to Communication compliance and highly anticipated updates to Azure. Introducing the new Microsoft Digital Contact Center Platform.
Read on to find out more.
Azure Virtual Desktop updates
Rolling Out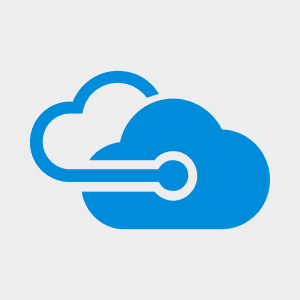 Microsoft's upcoming Azure Virtual Desktop product updates can help customers optimize costs and support partner business opportunities.
One of our most anticipated features is Autoscale (currently in public preview) which lets IT admins set up schedules for when their VMs start and stop, while still making sure resources are available if employees need to connect during off hours. This reduces costs associated with VMs that are not actively in use.
Another anticipated update is the Scheduled Agent. IT admins can specify the time of day they want to update the Azure Virtual Desktop agent, side-by-side stack, and Geneva Monitoring agent. Deploying agents at convenient times such as outside peak business hours — avoids interrupting business-critical work.
Find out how Azure can help your business with our free workshop: Azure Virtual Desktop – FITTS
Communication Compliance – Reduce detection to investigation time from 24 hours to 1 hour
In Development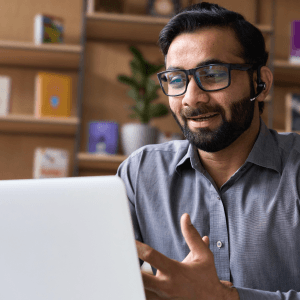 Finding and acting early on policy violations can be vital when protecting your employees and business.
This feature will reduce the detection to investigation time to under an hour, allowing your organization to respond promptly to policy violations. The alert will be reviewed by a policy investigator, who is explicitly granted permission to review policy alerts by the Communication Compliance admin role. Microsoft Purview Communication Compliance helps organizations detect explicit code of conduct and regulatory compliance violations, such as harassing or threatening language, sharing of adult content, and inappropriate sharing of sensitive information. Built with privacy by design, users are pseudonymized by default, and role-based access controls and audit logs are in place to help ensure user-level privacy.
Read More: Investigate and remediate communication compliance alerts – Microsoft Purview (compliance) | Microsoft Docs
Microsoft Digital Contact Center Platform powered with Nuance AI, Teams, and Dynamics 365
Launched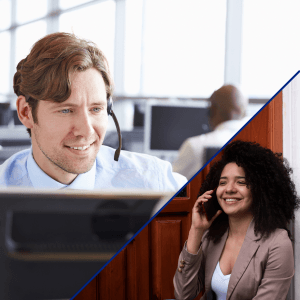 In today's digital world consumers expect effortless, consistent, and secure experiences across any point of contact they choose—in fact, their brand perception and customer loyalty depend on it. Microsoft Digital Contact Center Platform is equipped with modern digital tools to engage customers across voice, video, and other digital engagement channels. The platform brings together a comprehensive yet flexible solution for contact centres, delivering best-in-class AI that powers self-service experiences, live customer engagements, collaborative agent experiences, business process automation, advanced telephony, and fraud prevention capabilities.
Read more: Microsoft Digital Contact Center Platform | Microsoft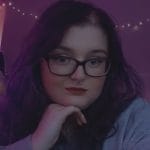 Zoe is a Marketing Executive at Fitts but started out in Business Change giving her valuable insight into the impact our digital transformations have on end-users. She offers key skills in creating visual content for the business with her Media production background.