October update
Welcome to your Microsoft Monthly Insight!

In the fast-paced world of technology, innovation knows no bounds, and for tech enthusiasts and businesses alike, staying up to date with the latest advancements is paramount. Among the industry giants leading this ever-evolving landscape, Microsoft continues to be at the forefront, revolutionizing the way we interact with technology and reshaping the future of computing. In this Microsoft monthly insight issue, we break down these advancements coming to you in October into easily digestible nuggets. 
Business Change
Boost your team's productivity and wellbeing with the latest updates from Microsoft Teams! In this section, we explore the exciting new features that are on their way to Teams this month.  
Introducing Flexible Display Names in Microsoft Teams: Never Confuse Meeting Participants Again!

 
Rolling out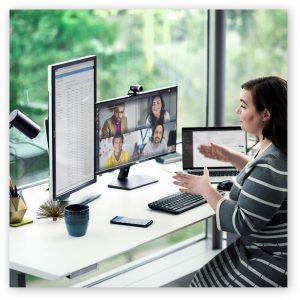 Have you ever been on a customer call and struggled to keep track of who's who? Starting this October, you won't have to worry about that anymore! With the new Teams feature rolling out, meeting participants will be able to edit their display names, giving them more flexibility in their meeting presence. 
Here's how it works: during the meeting, users can change their display name to whatever they prefer. This change will persist throughout the duration of the meeting, making it easy for everyone to keep track of who's speaking. No more confusion or awkward introductions! 
This feature is especially helpful for remote teams who may not be familiar with each other's names or for meetings with multiple participants. And the best part? It is super easy to use. 
Save your presenters time with u

nique join links for external presenters in

Microsoft Teams

Webinars

 

 
Rolling out 

Do you want to make your events run smoother and more efficiently? Save your presenters time from waiting in the lobby with everyone by providing them with a unique Teams link.  
When you add external presenters to your events, they will receive a special link that allows them to join the webinar directly as a presenter, without having to go through the lobby. This means your presenters can focus on delivering their content, while you can keep track of participants without any hassle. 
This feature is especially useful for large-scale webinars where time is of the essence. No more waiting in the lobby, no more confusion over who's who. With unique join links for external presenters, your events will be smoother, more engaging, and more successful than ever before. 
Exclusive to Premium,

Hide attendee names in

Microsoft Teams

Webinars

 

 

 

 
Rolling out
Want to make your webinars look more professional? With this new Teams feature coming to you in October, Organisers can now hide the names of attendees from other attendees during a webinar. Only organisers and presenters are able to see the names of attendees.  
Toggle this feature on before the webinar to Provide an extra layer of privacy and security by allowing organisers to keep attendee names private from other attendees. With no attendee names distracting others, it can give your webinar a more professional look and attendees can focus on the content being presented. 
Wondering if Teams Premium is worth the investment? Check out all the advanced features included and ask yourself, Do you need Teams Premium? 
Technology 
As cyberattacks continue to make headlines, no one is immune to these threats. That is why we are excited to explore the latest security updates from Microsoft this month. In this section, we will take a closer look at how these measures can help protect your team from the ever-evolving world of online security risks. 
It is

finally here! Copilot will be

 available

by end of year

 

 
Rolling Out
After much anticipation and buzz, Copilot is finally here and will be generally available starting this November. It is no secret that AI (Artificial Intelligence) has been a hot topic lately, and Copilot is the latest and greatest AI companion from Microsoft that everyone is talking about. 
Copilot will initially be available exclusively to enterprise customers, giving early access program (EAP) customers the opportunity to deploy it across their organisations. This powerful tool is available in popular apps like Teams, PowerPoint, Outlook, Word, Excel, Loop, Stream, OneNote, and OneDrive, making them more accessible and user-friendly than ever before. 
Save time with

Microsoft Intune

on

demand remediations – single device

 

 
Rolling out
Remediations are script packages that can detect and fix common support issues on a user's device before they even realize there is a problem. These remediations can help reduce support calls. On demand remediations enables admins to execute a remediation on demand and as soon as possible on a single device. 
Improved Teams Security with

Microsoft Defender for Office 365 

 

 
Launched
Microsoft Defender for Office 365 will provide protection and enhanced security operations (SecOps) experience for Microsoft Teams. If you are a customer of Microsoft E5, Microsoft E5 Security, or Microsoft Defender for Office 365 you can take advantage of this new capability immediately and improve the security of your Microsoft Teams. 
How does it work? These protection capabilities will include automatic remediation of malicious entities and support for end user reporting. In addition, Microsoft Teams specific attack insights will be included in the unified investigation and response experience in the Microsoft 365 Defender portal, for an optimized SecOps experience. 
Thank you for reading our Microsoft Monthly Insight blog, read more information on Microsoft at Resources – FITTS.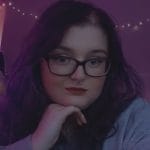 Zoe is a Marketing Executive at Fitts but started out in Business Change giving her valuable insight into the impact our digital transformations have on end-users. She offers key skills in creating visual content for the business with her Media production background.