In this digital world, having a reliable operating system is vital for the productivity, connectivity and performance of your machine. Over a year ago, Microsoft introduced Windows 11 and brought a fresh look to PC software along with some additional features. Microsoft Windows makes your everyday digital tasks easier with an easy-to-use interface, improves security compliance and accessibility in the workforce. 
The world of technology is growing faster than ever and with the wide adoption of AI technology, Microsoft has been finding ways to improve Windows 11 with the power of AI. We know with a busy work life; it can be hard to keep up with all these updates. Here are some of our favourite released this year: 
AI powered Bing search and edge  
The new Bing gives you an improved version of the familiar search experience, providing more relevant results for simple things like stock prices and weather, along with a new sidebar that shows more comprehensive answers if you want them.  
The chat experience empowers you to refine your search until you get the complete answer you are looking for by asking for more details, clarity and ideas – with links available so you can immediately act on your decisions. It can also generate content to help to inspire you and will cite all its sources, so you're able to see links to the web content it references. Adding to the incredible breadth and ease of use of the Windows PC by implementing a typable Windows search box and the amazing capability of the new AI-powered Bing directly into the taskbar. Putting all your search needs for Windows in one easy to find location. 
Windows studio effect  
Enabled by advanced AI, this collection of audio and video effects enables you to customise your audio and video for any situation you are in. Effects like eye contact, background blur, automatic framing, and voice focus, are available to use with your built-in camera and mic. With this update, Microsoft are making it even easier to find and adjust your Windows Studio Effects settings directly from the taskbar in quick settings. Now you can instantly adjust background blur, eye contact and automatic framing, and apply them to your favorite communications applications, with seamless integration into Microsoft Teams. 
Widgets  
Sometimes you just want to quickly see the latest headlines, get the score of the big game, the weather, or even your schedule—but you don't want to have to juggle multiple devices. With Widgets, you don't have to; news and information you want is within reach and without disruption. These can be found at the bottom left corner of your screen on the task bar.  
Screen recording in snipping tool  
A personal favourite of mine and many others is the snipping tool. Easily capture what you are doing with a new built-in screen recorder in Snipping Tool. Now you can easily capture, save and share your Snipping Tool creations – all right in the app. To use the screen recorder functionality, you can search and launch Snipping Tool through Search on the taskbar and select record. Your screen captures are now automatically saved to a default folder, so you won't have to worry about losing them. 
Suggested files from AI in start menu  
Available on Windows 11 Pro devices and higher that are Azure Active Directory (AAD) joined, personalise your experience by delivering AI-powered recommended content within your Start menu. Simply click to open the Start menu and find related content to help you prepare for upcoming meetings, quickly access files you're collaborating on, and more. You'll also find even more to love in File Explorer—from our fastest ever file search to recommended local and cloud files, right where you need them. 
Start using Windows 11 today  
At FITTS, we have helped many businesses with their digital transformations. Ensuring their technology is right for them and empowering people to be more productive. Talk to us today to discuss your migration to windows 11 or request a fully funded Next Gen Windows workshop to understand your end-user computing challenges.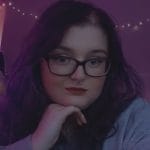 Zoe is a Marketing Executive at Fitts but started out in Business Change giving her valuable insight into the impact our digital transformations have on end-users. She offers key skills in creating visual content for the business with her Media production background.