Microsoft Inspire is the annual conference for the tech firm's partner community, where announcements are made about the future direction of Microsoft technology, and changes to its tools. As a Microsoft gold partner ourselves, FITTS attended the virtual event to find out what is coming down the line, and how it will affect our customers.
Here are seven big announcements from Microsoft Inspire.
7 key announcements from Microsoft inspire 2021
We've compiled a list of seven important announcements made during the two-day event which will affect how thousands of businesses operate in the coming months and years.
Windows 365
Windows 365 provides a new way of delivering Windows 10 or 11 experiences over the cloud, as a kind of virtual desktop.
The solution is clearly a response to the emergence a hybrid working world. It's going to be common for employees to be logging onto their office PC's some of the time then connecting at home from an older Windows laptop or their own personal Apple Mac (for example). This can mean the experience of using technology changes from one day to the next.
However, if you are using the new Windows 365, employees simply sign into Window 365 through the browser and have the exact same experience in the cloud as they would have on their office desktop. This should make it a lot easier to adjust to the hybrid world.
Microsoft Viva Learning
Microsoft Viva is an employee experience platform in Microsoft Teams. It was initially launched this spring and comes with a variety of features to help your staff to manage their time better, learn new skills and improve their wellbeing (among other things).
At this July's Inspire, Microsoft showed they're committed to Viva and are upping the game. They announced multiple additional extensions to the platform, including integrations with 21 new partners. This means, for example, that you can connect content from providers like WorkDay, EdCast or Qualtrics into Viva (and by extension, Microsoft Teams).
Learn more: What is Microsoft Viva?
Dynamics 365 in Microsoft Teams
Due to the growth of hybrid working, more and more sales and marketing people are working in both Microsoft Teams and the Dynamics 365 CRM. However, until now, sharing information between these two applications was difficult.
Microsoft are looking to make this easier. At Inspire, they said it would now be possible for Dynamics 365 users to invite their colleagues to make changes to customer records from a Teams channel or share information about sales opportunities customer history and more.
Cloud sustainability
Businesses of all sizes are keen to act on the climate crisis and boost their sustainability credentials – yet this can often be very tricky to do. The new Cloud for Sustainability offering from Microsoft is designed to help customers record, report and reduce their emissions. The solution will help companies manage their path towards net zero, and provide businesses with a convenient and repeatable way of tracking their transition.
Industry clouds
Another exciting announcement at Microsoft Inspire 2021 was the launch of several new industry specific cloud offerings. These services bring together several technologies in the cloud which are designed for the specific needs of certain industries. Microsoft explained that there would be:
A new financial services cloud which will include features to get a better view of customers and specialised apps such as a loan manager solution.
A manufacturing cloud which incorporates things like IoT API's, artificial intelligence tools and a supply chain management solution.
A cloud for non-profits, bringing together a package of tools to manage data, design programmes, support fundraising and manage volunteers.
Microsoft also announced updates to existing industry clouds such as retail, healthcare and education.
Azure Lighthouse
This update is of particular interest to Microsoft partners (like us!) that offer managed services to multiple small and medium sized businesses.
Azure Lighthouse will allow managed service providers to configure security for all data and devices used by employees at multiple customer companies. This will make updating and improving security practises more streamlined.
Collaborative apps
Most organisations use business applications from a variety of providers – which can be an impediment when it comes to collaboration. For example, if your IT team uses ServiceNow for some management activities, it can be challenging to share information between that platform and Azure.
At Inspire, Microsoft announced that there would be several new and enhanced collaborative apps. This technology allows more streamlined sharing of information between Microsoft applications and tools developed by companies such as Atlassian, SAP, Salesforce ServiceNow, and WorkDay.
More Microsoft news: 5 new Teams updates this June
Keeping up to date with Microsoft 365 changes
Microsoft is continually updating and enhancing the solutions and services available in the cloud. To help you stay on top of these updates and upgrades keep checking the FITTS blog for the latest news from Microsoft, or contact us with any queries you have regarding these changes.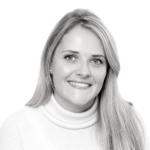 Olivia O'Sullivan is the Head of Marketing at FITTS. Olivia is responsible for the brand and oversees all external communications at FITTS. The purpose of her role is to build brand awareness and drive growth across FITTS service and product lines and accelerate our routes to market through our partners.
Olivia has a proven track record of helping B2B technology brands build a strong presence across a number of platforms.
Before joining FITTS in March 2020, she led pioneering marketing efforts to launch a first of its kind, SaaS solution built from complex machine learning algorithms designed to allow any company, from any industry, to train complete Distributed Learning and Machine Learning models, directly on their own edge devices.
Follow Olivia along on Twitter for her latest insights on winning at B2B Marketing in technology.