There is a worrying weakness at the heart of thousands of UK businesses. As more companies migrate to the cloud to benefit from the latest and greatest technology, business leaders are becoming increasingly aware that they have a serious skills gap when it comes to managing these environments.
Indeed, some 30% of job postings which require skills for managing advanced technologies like the cloud remain unfilled. If organisations lack the skills to govern their new platforms, they risk serious security breaches – not to mention poor user adoption and low ROI.
Safely managing a cloud tenant requires very different techniques and know-how to anything that your administrators will have used when managing an on-premises environment.
To address this challenge, I have written a new eBook exploring the solution: Microsoft 365's Secure Score.
Why Is There A Cloud Skills Gap?
Millions of businesses use cloud-based platforms like Microsoft 365 every day. These platforms are continually evolving – which means that the body of skills and know-how that staff have built-up managing on-premises platforms are no longer as relevant.
The way that data is stored, content managed, and information accessed in the cloud is dramatically different to how IT teams-controlled business technology in the past. In the on-premises model, administrators were trained to:
Protect on-premises servers with a firewall
Control information with folder and file permissions
Limit access outside your physical premises to VPNs and sometimes email
However, the cloud computing model drastically changes the equation:
You no longer control the firewall surrounding your data since it is stored in cloud servers
Access to company information is based around identity – not physical location
Employees can log in to your environment using almost any device
Unsurprisingly, adapting to this new model represents a steep learning curve for IT departments accustomed to a location-based approach to security.
This New eBook Provides Practical Guidance for Microsoft 365 Security
At FITTS, we speak to many businesses who are struggling to adapt to this new model of security and governance. So, drawing on our experience of deploying Microsoft 365 at many medium and large-sized organisations, we have created a practical guide for securing your Microsoft 365 tenant.
The eBook introduces Microsoft's 'Secure Score'. This is an innovative tool for assessing your current security posture – and how to improve it. Every business that has a Microsoft 365 tenant is assigned a Secure Score, with a higher score indicating that the tenant has a greater level of protection. It then provides administrators with an extensive list of actions they can take to improve that number.
Secure Score helps to close the cloud skills gap because it provides clear guidance that IT teams can take to improve their organisation's overall security posture. Even if staff are not fully trained in cloud security, they are given a list of actions they can take to immediately boost your protection level.
Download the eBook to learn about:
The challenges of keeping a platform like Microsoft 365 secure
Guidance for defining risk levels
An introduction to Microsoft's EMS (Enterprise Mobility + Security)
How to use Secure Score
'Quick wins' that any business can implement
A case study of a firm that uses Secure Score
Download our Microsoft Secure Score eBook And Close the Cloud Skills Gap
Download our eBook today to arm your technology teams with the skills to improve your cloud security posture.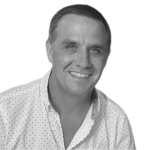 Steve Barker has been working in the IT industry for over 20 years and over that time has developed a unique balance of understanding business challenges and solution architecture. Trusted as an innovator in the Microsoft cloud technology field, Steve has a proven track record in helping business understand complex and challenging scenarios and generating value from technical innovation.