Cloud-based IT platforms like Microsoft 365 and Google Workspace are currently being used by thousands of businesses across Kenya. Research shows that almost half of medium and large businesses use the cloud nationwide – and most companies plan to increase their cloud spending this year.
For a small or medium-sized company that is going through a period of growth, choosing the right IT platform is a significant decision. The right tech will provide you with a foundation on which to build your business and give your employees powerful tools to do their jobs.
Unlike traditional IT – which is installed on servers in your offices – cloud providers allow you to access apps and tools over the internet. And, rather than coming with a high upfront cost, the cloud uses a subscription model. You'll only pay for the licences you actually use – and can add or remove them as your business changes.
By far and away the biggest players in the cloud-based business IT market are Microsoft 365 and Google Workspace. What do these product suites offer, and how can you choose between them?
Like for Like Productivity Tools
At first glance, Microsoft 365 and Google Workspace offer a very similar selection of productivity technologies. Whichever platform you choose, you will get access to many apps which cover most modern business user's needs. These include:
| | | |
| --- | --- | --- |
| Technology | Microsoft 365 | Google Workspace |
| File storage | OneDrive | Drive |
| Email | Outlook (desktop and online) | Gmail |
| Word processing | Word | Docs |
| Spreadsheets | Excel | Sheets |
| Presentations | PowerPoint | Slides |
| Note-taking | OneNote | Keep |
| Meeting and conferencing | Teams | Meet |
These are of course just some of the many features that each platform offers and when your organisation begins to consider more than just the core productivity capabilities; there is a significant difference:
Desktop apps for power users
Completeness of security offering
Business process automation
Power Users and Offline Functionality
Probably the biggest differentiator between Microsoft 365 and Google Workspace is that Microsoft provides desktop versions of many of its applications.
Familiar apps like Word, PowerPoint, Excel and Teams can be accessed from your desktop and files can be edited by staff even if they don't have an internet connection.
This is not to say that Google Workspace doesn't have an offline working option. But it is significantly less advanced than the full featured Microsoft apps.
Security Capabilities
Growing a modern business that uses cloud technology means there is an inevitable growth of business-critical data and systems. To protect your business, your employees and your customers it is vital that the things that make your organisation function are secured through the three
Identity management
Cyber security and threat protection
Endpoint protection
Unlike Google, you can get world-class security products from Microsoft – they are recognised by Gartner as a leader in all three areas:

Why choose one vendor for all of this?
Managing a single vendor saves time and money for your technology services teams, reducing the complexity of your organisation.
On top of this, a single, high quality security vendor that has solutions integrated across the three areas above (Identity, threat protection and endpoint management) reduces the risk of things "falling between the cracks". You have a single place for all your protection and your Vendor and partner will be able to confidently advise you where your vulnerabilities are.
Power Automation
The Microsoft power platform enables businesses of any size to automate repetitive tasks and processes without any coding or development. A member of the marketing team can build a social media chat bot, HR can build a hiring and recruitment app to manage candidates.
Automating processes like this allows an organisation to scale its revenue and operations, without having to scale employees at the same rate.
A 2020 study by Forrester found that organisations saw as high as a 33% reduced time to market for innovations; and a 4.3% increase in revenue where Power Automate was used to streamline business process.
Plans and pricing
Google Drive and Microsoft 365 both come with a variety of subscriptions for businesses that offer increasing levels of power and functionality. They both start with more basic offerings that include core technologies such as file storage, email and essential office programmes (spreadsheets, word processors, presentations etc.). The more you pay, the more storage you get and the more apps and features you can add to your environment.
Google's pricing model is generally simpler than Microsoft's. It basically breaks down into the four following options:
| | | | |
| --- | --- | --- | --- |
| Business starter | Business standard | Business plus | Enterprise |
| $6/user/month | $12/user/month | $18/user/month | Priced per customer |
Microsoft's approach to pricing is significantly more complex – with a sometimes-overwhelming variety of subscriptions. The benefit of this approach is that it is much more flexible. You can usually find something that meets the exact needs of your business. Some of the main Microsoft 365 licence models include:
| | | | | | | | | |
| --- | --- | --- | --- | --- | --- | --- | --- | --- |
| Microsoft 365 Business Basic | Microsoft 365 Apps | Microsoft 365 Business Standard | Microsoft 365 Business Premium | Microsoft 365 E1 | Microsoft 365 E3 | Microsoft 365 E5 | Microsoft 365 Apps for Enterprise | Plus many other variations |
| $5/user/month | $8.25/user/month | $12.50/user/month | $20/user/month | $8/user/month | $32/user/month | $57/user/month | $12/user/month | |
Microsoft 365 versus Google Workspace: making the call
Deciding between Microsoft 365 and Google Workspace is an important consideration as your business expands. While it is possible to switch between the platforms later on, this can be a bit of a headache. So, taking the time to ensure the environment suits both your current and future needs will save time, effort and money.
Speak to FITTS Africa team today to learn how we're supporting businesses like yours with enterprise-grade technology that can power high growth companies in Nairobi to secure investments, expand their reach and grow revenue.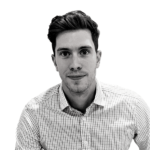 Tom has 8 years of experience working with global teams to deliver strategic digital transformations - helping clients improve collaboration, ways of working, business processes, operations and mobility.
In 2018, Tom opened the East Africa office for FITTS in Nairobi. He is passionate about the impact modern workplace technology is going to have on the way Sub-saharan Africa competes in the global marketplace and the role FITTS can play in supporting that journey.
During the past 8 years of digital transformation, Tom has worked in London, Saudi Arabia and Nairobi for clients such as Barclays Bank, UK Department of Work And Pensions, Unilever, Saudi Telecom Company, MS Amlin Insurance and a nuclear energy generator. However, regardless of the geography or the industry the ultimate objective has been the same – drive change that re-imagines the way people work every day.