November update
Welcome to your Microsoft Monthly Insight!

In the fast-paced world of technology, innovation knows no bounds, and for tech enthusiasts and businesses alike, staying up to date with the latest advancements is paramount. Among the industry giants leading this ever-evolving landscape, Microsoft continues to be at the forefront, revolutionizing the way we interact with technology and reshaping the future of computing. In this Microsoft monthly insight issue, we break down these advancements coming to you in November into easily digestible nuggets. 
Business Change
Are you feeling the effects of economic turbulence in your organisation? It's no secret that companies are searching for ways to save money, boost productivity, and promote employee wellbeing. The good news is that Microsoft Viva Pulse is here to help. With this powerful tool, leaders and managers can gather valuable feedback from employees and take action to improve their experiences. From streamlining workflows to promoting positive change, Viva Pulse has got you covered. And with exciting new features on the horizon for 2023, there's never been a better time to give it a try! 
Customi

s

e

your Viva Pulse experience

 
In development
Unlock new insights into your employees' well-being by tailoring your Viva Pulse surveys to their unique needs. With the ability to create customised questions or select from Microsoft's research-backed question library, you can empower your team to share their feedback and improve their workplace experience. Take advantage of this opportunity to create a more engaging and productive work environment for your employees. Set end dates and reminders on your pulses to prompt feedback. 
This feature is expected to rollout in December.
Easily integrate

with Microsoft teams for

Chat Notifications and Inline Response

 
In development

Viva Pulse effortlessly integrates with Microsoft Teams, providing users with streamlined chat notifications and inline responses. As is customary with Microsoft software, Viva Pulse ensures a highly efficient workflow for managers and team members alike. The platform's scheduling and pulse-resending features enable managers to regularly gather feedback from their team, while ongoing check-ins allow them to closely monitor projects and workflows. By leveraging Viva Pulse's capabilities, managers can proactively identify any potential issues or blockers before they impact productivity and progress.  
This feature is expected to rollout in December.
Send

companywide

Viva Pulse request

at a click of a button

 

 

 

 
In development
Whether you're looking to make big changes or small improvements, its important your people feel they are listen too. You can now send pulses to up to 10,000 recipients in your organisation. This feature isn't just about convenience. It's also about creating a culture of transparency and open communication within your organisation. By soliciting feedback from everyone, from frontline employees to upper-level management, you can ensure that everyone's voice is heard and that each person feels valued and engaged in the company's success.  
This feature is expected to rollout in December.
Want to discover how Microsoft Viva can Improve your employee's well-being and productivity? Click the link to read how FITTS can help you empower your employee's >> Microsoft Viva – FITTS
Technology 
Cyber security continues to be a hot topic this month. Managing alerts can take time and attention for your security analyst. In this section, we will be exploring the latest security updates from Microsoft this month. Read on to learn more about how these updates can help simplify and streamline your work. 
Azure Change Tracking & Inventory using Azure Monitor agent (AMA) now generally available

 
Rolling Out
Looking to easily track and manage changes to your system? Look no further than Azure Change Tracking & Inventory, now generally available. This powerful service uses the Microsoft Monitoring Agent/Operations Management Suite agent to track changes to files, registry, software, services and daemons, giving you the visibility and control you need. And with two supported methods to execute migration, including a simple migration tool in the Azure Portal and PowerShell scripts for more advanced needs, moving to the latest version of the service has never been easier. 
Declutter your security alerts with Keyword Highlighter in Microsoft Purview's

 
Rolling out
It's time to declutter with Microsoft Purview's powerful keyword highlighter feature! Whether you're looking for sensitive information types or trainable classifiers, keyword highlighting makes it easy to quickly locate the text in your files that trigger positive matches. With this enhanced visibility, you can quickly identify the causes of matches and make informed decisions about whether further action is necessary. And with the addition of keyword highlighting, you can be confident that the built-in trainable classifiers are truly effective. Get ready to take control of your security alerts. 
New Features for Enhanced Cluster Troubleshooting

 

 
Rolling out

Azure Portal's new features will transform your cluster troubleshooting experience. With three new tools at your disposal, you'll be able to diagnose and resolve issues with lightning speed. 
Kubernetes events provide real-time notifications of pod evictions, node failures, and application crashes. By monitoring events, you can pinpoint the exact moment when an issue occurs and take immediate corrective actions. 
Cluster autoscaler metrics help identify when and how the autoscaler is making scaling decisions, assisting you in troubleshooting scaling issues and fine-tuning your cluster's resource allocation for optimal performance. 
Node saturation metrics are invaluable when troubleshooting performance bottlenecks in your cluster, as they help identify nodes that are struggling to meet resource demands. With this feature, you'll be able to allocate resources optimally and ensure your applications run smoothly. 
Click here to read more on all the exciting new features.
Thank you for reading our Microsoft Monthly Insight blog, read more information on Microsoft at Resources – FITTS.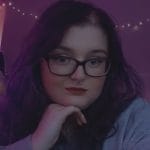 Zoe is a Marketing Executive at Fitts but started out in Business Change giving her valuable insight into the impact our digital transformations have on end-users. She offers key skills in creating visual content for the business with her Media production background.