May update
We are back bringing you the latest Microsoft Monthly Insight focused on Business Change and Technology, in easily digestible nuggets!
Business Change
The past two years have made it clear how important communication and collaboration platforms like Microsoft Teams are to maintaining safe, connected, and productive operations.  Whether it's working from home or on the go it's important you have the knowledge and tools needed to stay connected and streamline your workflow. In this Microsoft monthly insight, we are focusing on all the exciting features coming to Microsoft Teams!
Read on to find out more. 
Voice Quality Improvements: Echo cancellations, De-reverberations, and Interruptiablity
Rolling out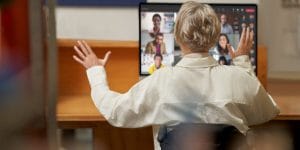 Poor audio quality can be distracting and hinder the effectiveness of online calls and meetings. Microsoft is rolling out new audio settings in teams with the help of AI and machines. When your microphone and speaker are too close together, audio can loop creating an echo effect. Now, Microsoft Teams uses AI to recognize the difference between sound from a speaker and the user's voice, eliminating the echo without suppressing speech or inhibiting the ability of multiple parties to speak at the same time.
They have also been working on de-verberation, as room echo has long been an issue for some while working from home. Microsoft Teams uses a machine learning model to convert captured audio signal to sound as if users are speaking into a close-range microphone. The last of the new audio features is interruptiablity. In natural conversation, people will interrupt for clarification or validation. It can be awkward on teams as the software often mutes the person talking, making people miss out on what was said and have to repeat it. Through full-duplex (two-way) transmission of audio user's can speak and hear others all at once.
Read More: How Microsoft Teams uses AI and machine learning to improve calls and meetings – Microsoft 365 Blog
Video filters and Screen Optimization
Rolling Out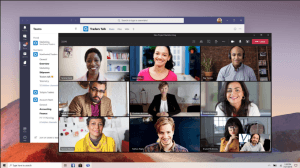 Microsoft is currently rolling out the new Video filter feature available in Teams meetings. Working from home doesn't always provide the perfect lighting and professional setting when on a video call. The new filters allow users to adjust the brightness of their video and apply a soft-focus filter to smooth out facial features so you can look your best while presenting.
Often when presenting and sharing content, the ability to read the on-screen text and watch shared videos can be hindered. Band-width constraints can play a part in this. Teams now uses machine learning to detect and adjust the characteristics of the content presented in real-time, optimizing the legibility of documents or smoothness of video playback.
These filters can be applied both before and during a meeting. You can find these in your Teams meeting window settings > Video settings.

Read More: Microsoft Teams Filters Help Users Look Better in Meetings (office365itpros.com)
E-Signature approval on mobile: View and take action
Rolling Out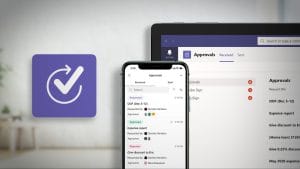 Working on the go has been made easier with the Teams app. Now users can see their e-signature approvals on mobile devices and take action. You will no longer have to wait till you are back in your office to approve or deny, Saving you so much time. Ensure you also have an e-signature provider, for example, Adobe sign, downloaded onto your phone to complete your signature. As a recipient, you can view or review them before approving. As a creator, you can edit or cancel them.
Technology 
The pandemic has dramatically accelerated the role of technology as a core enabler for hybrid work, and developers are at the heart of this transformation. This month Microsoft is focusing on Teams and so are we!
Read on to find out more.
Build apps for Teams, Outlook, and Office using a single application
Launched 

Developers can now upgrade to the latest Teams JS SDK v2 and App manifest v1.13 to build production Teams apps, and run full-scale pilots with users on the preview channels of Outlook and Office. This will enable developers to get feedback and prepare for the distribution of their apps on Outlook and Office later this calendar year. These updates are backwards compatible so all your existing Teams apps will continue to work as-is in Teams with production-level support.
Read More: Build collaborative apps with Microsoft Teams – Microsoft 365 Blog
New collaborative apps coming to Teams
Rolling Out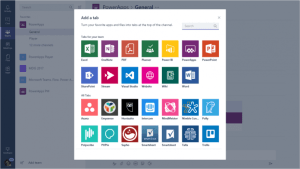 Microsoft is rolling out new innovative and collaborative apps in Teams. The Observable app allows companies to bring their data, context, and logic together in one place to uncover insights collaboratively and accelerate data-driven decision-making across the organization. New updates coming to the Observable app in June 2022 will offer Microsoft Teams notifications when collaborating through comments in Observable.
The ServiceDesk plus cloud app leverages Microsoft Teams to streamline business and IT service delivery, manage and accelerate IT incident resolutions, and improve service experience across the enterprise. The ServiceDesk Plus cloud app will enhance its existing static Adaptive Cards with Loop components, which will allow everyone working on the ticket to get the latest updates and trigger service desk tasks without switching tabs.
There are many more apps being released, Read More: Build collaborative apps with Microsoft Teams – Microsoft 365 Blog
Microsoft Graph API enhancements to embed chats and channel messages into your apps
Rolling Out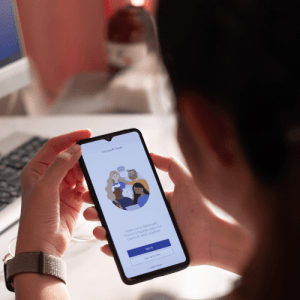 Microsoft Graph chat APIs enable developers to embed Teams chats into their applications, enabling their users to collaborate seamlessly without having to switch back and forth across apps. Microsoft is introducing several new APIs in preview with capabilities such as enabling chats with users outside your organization, identifying which messages are read and unread by the current user, and subscribing to user chats and membership changes.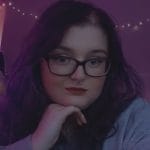 Zoe is a Marketing Executive at Fitts but started out in Business Change giving her valuable insight into the impact our digital transformations have on end-users. She offers key skills in creating visual content for the business with her Media production background.