April's update
We are back bringing you the latest Microsoft Monthly Insight focused on Business Change and Technology,  in easily digestible nuggets!
Business Change
Good communication is vital in the workplace, whether you are back in the office or still working from home. It's important to make sure everyone is on the same page. Microsoft is Improving accessibility in emails and allowing more control whilst presenting in Teams, allowing for smoother communication.
Read on to find out more. 
Sending accessible emails in Outlook for Windows
In Development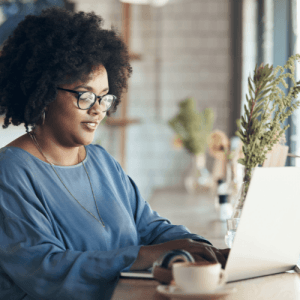 Accessibility in the workplace is something most businesses strive for. Users will get a polite nudge from 'Mail tip' in outlook recommending fixing accessibility issues before sending email messages to large DLs. external users or any message marked as 'High Importance. You can go to File > Options > Ease of Access > Accessibility checker options and specify whether you want to see accessibility notifications through a MailTip: while you work, just in certain scenarios (default setting), only when you manually open the accessibility checker pane.

Read More: Sending accessible emails in Outlook for Windows (office.com)
Inspiration Library in Viva Insight
Rolling Out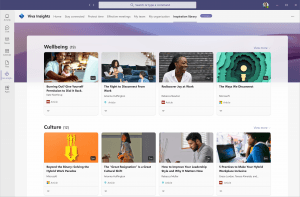 You can use the Inspiration library in Microsoft Viva Insights to learn more about the things that matter most to you. This library brings together thought leadership from industry experts that's designed to inspire you in life and at work to get the most out of both.
The articles are shown on the page within specific themes, such as wellbeing, culture, impact, and resilience. The article sources include Microsoft, Harvard Business Review, and Thrive.
Read More: Inspiration library with Viva Insights | Microsoft Docs
Microsoft Teams: Presenter mode
In Development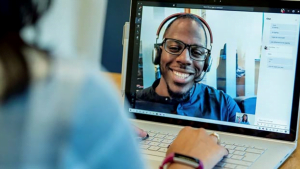 Want to easily adjust your screen while presenting in Teams?
Microsoft is developing just that! with presenter mode you can move and resize the presenter video feed and automatically adjust the size accordingly. This can be applied to all modes on Desktop or windows sharing including stand out, side-by-side and reporter
Read More: Engage your audience with presenter modes (microsoft.com)
Technology 
Security is still a hot topic in the world of IT, with Hybrid working becoming the new normal companies are interested in how they can keep their data and employees safe from online threats. In this Microsoft Monthly Insight, we look at the latest developments for administrators. 
Read on to find out more.
Windows 365: Administrators temporarily freeze end-users access
In Development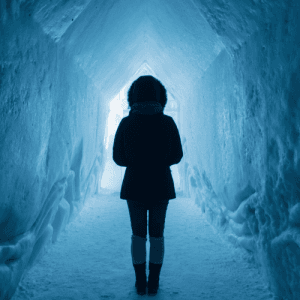 You never want to think an employee has malicious intent but unfortunately, that's not always the case. This update will allow administrators to temporarily freeze end-users access to windows 365 cloud PC while that user is under investigation.
Available on these platforms: Web, Desktop, Android, Mac and IOS.
More information is to be released at a later date.
Microsoft 365 compliance centre: Additional classifier language support
In Development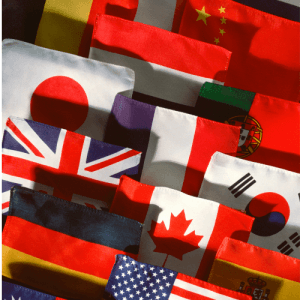 Communication compliance is an insider risk solution in Microsoft 365 that helps minimize communication risks by helping you detect, capture, and act on inappropriate messages in your organization. Currently offers communication protection in English, French, Spanish, German, Portuguese, Italian, Japanese and Chinese Mandarin and Cantonese.
To expand protection CC has added four new languages; Arabic, Dutch, Korean and Chinese Traditional.
Read More: Language Accessory Pack for Office (microsoft.com)
Microsoft 365: Risk management- Integration with Teams
In Development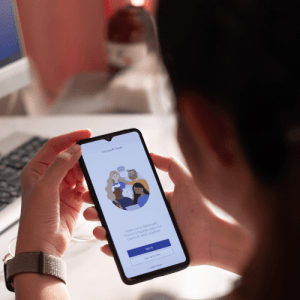 Increasingly, employees have more access to create, manage, and share data across a broad spectrum of platforms and services. Risk management integration with Teams allows for richer collaborations across an organization. Insider risk management in Microsoft 365 correlates various signals from the chip to the cloud to find potential malicious or inadvertent insider risks. Built with privacy by design, users are pseudonymized by default and role-based access controls and audit logs are in place to help user privacy.
Read More: What's new in Microsoft 365 Compliance and Risk Management – Microsoft Security Blog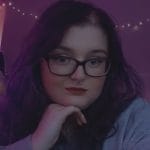 Zoe is a Marketing Executive at Fitts but started out in Business Change giving her valuable insight into the impact our digital transformations have on end-users. She offers key skills in creating visual content for the business with her Media production background.