There is a storm coming for businesses across the UK. From dramatic leaps in energy bills through to rocketing inflation and rising staff costs, it's enough to make any CFO queasy. It is therefore vital to reduce your outgoings in the coming months and maximise your existing investments.
And one area that offers plenty of 'low hanging fruit' when it comes to optimising and cutting costs is IT. With firms in sectors such as finance spending as much as 11% of their entire budget on tech, finding ways to optimise and reduce costs could be the difference between sinking or swimming during the tough times ahead.
On average 49% of businesses overspend on corporate IT, and struggle to manage this cost effectively. Many businesses also fail to adopt and utilise existing IT resources to their full potential. We first need to understand why business underutilise and overspend on tech, then look at some of the key steps you can take to address these issues.
Why do so many businesses overspend on corporate IT?
Whether your business uses cloud technology or legacy on-premises IT, there is a good chance that you are spending far more than you need on your licences and general tech costs. Why is this?
Perhaps the biggest challenge with IT spend is that firms simply don't know where their money is going. Many businesses who have subscription contracts with cloud computing companies lack the time or resources to identify what their money is being spent on and how to best purchase resources. For example, firms often allocate significant sums of money to cloud storage that they never use – it's not uncommon to overspend by 35% or more on cloud services.
Another big factor in IT overspend are unused licences. Many firms buy up batches of licences to allocate to employees, but then don't actually distribute them. They may also continue paying for licences for former employees who have now left the business.
We also regularly come across companies who are paying for apps and technology that they barely use. It's all very well having an internal company social network, for instance, but if no one uses it this is simply a waste of money. Not utilising or adopting software to their full potential, impacts planned ROI and an opportunity to optimise communication, workplace productivity, innovation and security.
On a similar note, we find many companies are using duplicate technology. For example, companies will be paying for a third-party project management app as well as their Microsoft 365 licenses. This is wasteful since there are world-class project management tools available for free within their Microsoft licenses – yet they keep paying for additional software to do the same thing.
How to optimise and reduce your IT spend
The coming six to 12 months are likely to be very challenging for all kinds of business. But, by finding ways to cut the fat on your IT spend and eliminate unnecessary costs, you will give yourself extra breathing room. There is no single strategy for cutting IT costs, but some of the following tips can set you in the right direction.
Know what you are spending. This might sound obvious, but you'd be surprised how many firms struggle to identify exactly where their IT budget goes. Begin with an analysis of all your current subscriptions across departments to find out who is using what.
Align IT with business needs. Your business technology must match up with your company's strategy. Nonetheless, many companies have a lot of hardware and software that isn't actually supporting their business goals. For example, many firms still have relatively expensive teleconferencing systems – but in a world of where video calling in Teams comes free with Microsoft licenses, these investments are stranded assets.
Identify then (carefully) eliminate overspend. This is particularly true for businesses that use cloud environments. With smart analysis, you can find licences and software that are barely being used and quickly remove them from your monthly subscriptions. Remember to do this carefully, however. Overzealous licence cutting could be a false economy if you have to spend time and money buying up licenses again in a month's time.
Sweat your assets. Most businesses today are paying for a lot of powerful technology – yet this is often seriously underused. If, for instance, you work with a platform like Microsoft 365, there is a good chance you have access to a suite of sophisticated tools that could make staff more productive and generate more profit for your business. Look at your usage dashboard to find out which apps your employees are using. If there are any apps which aren't widely adopted, then train staff to use them in their daily tasks.
Join our IT optimisation webinars
A four-part webinar series detailing how organisations can save unnecessary spend on software and cloud costs; get more from their technology investments and learn how solutions already available to them can help optimise time-intensive processes and generally improve business flow.
Join these short webinars to understand how to;
Reduce wasted spend – Why business overspend, how to optimise budgets and save on unnecessary software and cloud costs – now and in the future;
Maximise technology ROI – How to gain more from existing technology investments and to obtain funded training and assessments.
Book a webinar to make immediate improvements on your cloud and Microsoft technology spend and utilisation.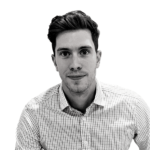 Tom has 8 years of experience working with global teams to deliver strategic digital transformations - helping clients improve collaboration, ways of working, business processes, operations and mobility.
In 2018, Tom opened the East Africa office for FITTS in Nairobi. He is passionate about the impact modern workplace technology is going to have on the way Sub-saharan Africa competes in the global marketplace and the role FITTS can play in supporting that journey.
During the past 8 years of digital transformation, Tom has worked in London, Saudi Arabia and Nairobi for clients such as Barclays Bank, UK Department of Work And Pensions, Unilever, Saudi Telecom Company, MS Amlin Insurance and a nuclear energy generator. However, regardless of the geography or the industry the ultimate objective has been the same – drive change that re-imagines the way people work every day.