The last few months have been incredibly challenging for cybersecurity in businesses. Employees were forced into a brand-new way of working overnight and their guard was down. Furthermore, many were concerned about threats to their health and jobs, making them a prime target for criminals. Indeed, reports indicate that there was a 600% increase in phishing attacks this year.
If your company uses the Microsoft 365 platform, you may have considered investing in Advanced Threat Protection (ATP) to address this security challenge. ATP gives you access to a variety of powerful tools which help reduce the risks of things like phishing, identity theft, device compromise and many other techniques used by hackers.
Microsoft offers several different ATP licences offering varying levels of security. So, which is right for you?
What is Advanced Threat Protection?
ATP is a suite of tools and services which are an 'add on' to your Microsoft licences. ATP is 'advanced' because it uses machine learning and AI to learn about normal behaviour in your environment and can help you hunt down threats more actively than more traditional antivirus software.
Microsoft provides ATP in three different areas:
Office 365 ATP: This covers email attachments, safe links, content shared within SharePoint/OneDrive/Teams.
Microsoft Defender ATP: This focuses on your managed device defence and leverages a number of different technologies including application, device and web controls.
Microsoft Azure ATP: This uses your on-premises infrastructure to assess users activity. It monitors for unusual behaviour in your networks.
Advanced Threat Protection and pricing confusion
Microsoft has come in for some criticism for its approach to pricing ATP. For instance, Microsoft Defender ATP was only released as a standalone SKU earlier this year. Meanwhile, Azure ATP uses a pay as you go model, but it can be tricky to figure out exactly what you're spending.
Indeed, only Office 365 ATP pricing is actually fairly easy to understand:
Plan 1 (£1.51 user/month)
Plan 2 (£3.80 user/month)
Office 365 E5 (£30.80 user/month)
Which Microsoft subscriptions does ATP apply to?
Microsoft ATP can be bolted onto many different Microsoft 365 and Exchange subscriptions:
Exchange Online Plan 1
Exchange Online Plan 2
Exchange Online Kiosk
Exchange Online Protection
Microsoft 365 Business Basic
Microsoft 365 Business Standard
Office 365 Enterprise E1
Office 365 Enterprise E3
Office 365 Enterprise F3
Office 365 A1
Office 365 A3
Which ATP is right for you?
If you are considering using ATP, it is first worth asking whether you definitely need it. Right inside the Microsoft stack you will have many of the tools you need to protect your company's data included with your licences. As our recent eBook explains, Microsoft provides numerous tools and settings to configure your security to the level you require.
That said, the extra security of ATP provides peace of mind, and it is good to know that Microsoft's AI will be continually scanning your systems for threats.
The choice about the level of ATP you invest in is ultimately going to depend on the kind of threats facing your business – and the risk should attackers find a way in. To decide on the kind of licence you need, you should:
Assess your current risks
What sensitive data do you hold, and what would happen if you were breached?
Where are your likeliest weak points?
Do you have many users working at home with BYOD devices? Microsoft Defender ATP will be valuable. Have you noticed you receive most attacks through phishing or suspicious links? Office 365 ATP might be the priority.
Who is threatening your business? What kinds of attacks have you received in recent months? What techniques have attackers used? If you are a target of frequent attacks, a more advanced plan may be worth the investment.
Additionally, do you have the right operational security model to effectively 'run' ATP as part of your strategy against attack?
We help you choose the right Microsoft Advanced Threat Protection plan and level
Advanced Threat Protection is a wise investment for many organisations and gives you a suite of powerful tools for reducing your cybersecurity risks. However, the different pricing models and levels of security available can be confusing.
At FITTS, we can help you navigate the ATP licensing models to ensure you choose the right plan for your business and don't pay for more than you need. To learn more, contact us today.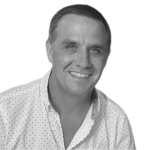 Steve Barker has been working in the IT industry for over 20 years and over that time has developed a unique balance of understanding business challenges and solution architecture. Trusted as an innovator in the Microsoft cloud technology field, Steve has a proven track record in helping business understand complex and challenging scenarios and generating value from technical innovation.