FITTS today announced they have been awarded another Microsoft Solutions Designation for Security.
Last year Microsoft made changes to the Microsoft Partners Network, renaming it to Microsoft Cloud Partner Program. This change took place to reflect the growing importance of cloud technology in the IT industry and to better align with Microsoft's focus on cloud-based solutions and services.  We wrote previously about the evolution of the program for all commercial partners, introducing several new designations and accreditations.
These designations show that a company has demonstrated a high level of expertise in Microsoft's products and technologies and has met the rigorous standards required to become a partner. Achieving Microsoft Solutions Partner status allows customers to identify companies that commit to training and accreditation and have proven success in delivering solutions that lead to business growth.
Attaining these designations is more stringent than ever before. Microsoft is measuring partners' success by analysing their capabilities in performance, skilling, and customer success. Once a partner has secured a Solution Designation, you can have peace of mind that Microsoft trusts them to deliver your projects to the highest standard.
"The Solutions Partner designation demonstrates an organisation's technical capabilities, experience, and ability to deliver successful customer outcomes aligned to the Microsoft Cloud" says Nicole Dezen – Chief Partner Officer and Corporate Vice President, Global Partner Solutions at Microsoft.
FITTS CEO, James Haworth said "Being recognised as a Microsoft Solutions Partner for Security confirms FITTS position as a market leader. This award demonstrates FITTS deep understanding and experience of deploying effective security strategies to organisations embarking on their digital transformation journey. We work to protect our customers from modern security-threats and enable workloads across the Microsoft 365 stack to provide the best-possible re-imagined digital workplace".
Want to discuss how FITTS can help you ensure your technology platform upholds security and privacy?
Contact us today and we can start exploring the possibilities. You can also request a complementary security assessment.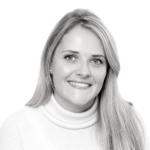 Olivia O'Sullivan is the Head of Marketing at FITTS. Olivia is responsible for the brand and oversees all external communications at FITTS. The purpose of her role is to build brand awareness and drive growth across FITTS service and product lines and accelerate our routes to market through our partners.
Olivia has a proven track record of helping B2B technology brands build a strong presence across a number of platforms.
Before joining FITTS in March 2020, she led pioneering marketing efforts to launch a first of its kind, SaaS solution built from complex machine learning algorithms designed to allow any company, from any industry, to train complete Distributed Learning and Machine Learning models, directly on their own edge devices.
Follow Olivia along on Twitter for her latest insights on winning at B2B Marketing in technology.