Microsoft are constantly working on ways to improve Teams to bring you the best user experience, but it can be hard keeping up to date with everything coming down the pipeline. Having a clear understanding of what's new in Microsoft Teams can help you prepare. Here are our top 5 updates coming to Teams over the next few months:  
Collaborative Stageview
For all the multitasking kings and queens in the office, Microsoft has finally answered our prayers and is developing Collaborative Stageview. This update allows users to open app content in a new Teams window where users can engage with content and chat with other team members, side-by-side. Collab Stage lets users share links and collaborate on content, right from within Teams. 
Rolling out this May. 
Front row gallery improvements for Teams Rooms on Windows
Microsoft are using the power of AI to improve the end-user experience of Teams.  Improvements to the front row experience for Teams Rooms on Windows using Microsoft AI to remove individual backgrounds, adjust video participant size, and apply a unified background design so remote participants appear as if they are in the same room. 
Rolling out this June 
Suggested files in chats
Another way Microsoft is using AI to improve the end user experience of Teams is with AI based file suggestions in chat. As an expansion of suggested replies in chats, Teams uses AI to surface files when it detects in the conversation intent to share a file. Now, users will be able to respond to their chat message and attach a file in one click. 
Rolling out this July 
Automatic lowering of a user's Raised Hand after speaking
To reduce the number of stale raised hands in meetings, Teams will now suggest users to lower their raised hand after it detect they spoke in the meeting. They will be able to choose to keep their hand raised. If the user doesn't take any action on the suggestion notification, Teams automatically lower their hand. This should ensure smoother meeting facilitation for organisers and presenters. 
Rolling out now  
Learn more about Teams and how it has helped organisation's improve collaboration in hybrid workspaces with our Microsoft Funded Collaborative Apps Workshop – FITTS.  
Contact us today to learn how FITTS can best support your business.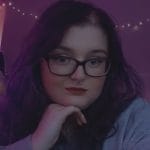 Zoe is a Marketing Executive at Fitts but started out in Business Change giving her valuable insight into the impact our digital transformations have on end-users. She offers key skills in creating visual content for the business with her Media production background.