FITTS announced today that the company has been awarded not one, but two Advanced Specialisations in Microsoft Adoption and Change Management and Microsoft Meeting Rooms & Teams by Microsoft.
Advanced Specialisation is a strong validation of a Microsoft partner's ability to deliver comprehensive cloud services in a specific solution area. By focusing their services on a particular Microsoft technology, firms can stand as leading experts and offer a more dedicated solution to the market.
Last year Microsoft made changes to the Microsoft Partners Network, renaming it to Microsoft Cloud Partner Program. This change took place to reflect the growing importance of cloud technology in the IT industry and to better align with Microsoft's focus on cloud-based solutions and services.  We wrote previously about the evolution of the program for all commercial partners, introducing several new designations and accreditations.
As part of Microsoft's changes to the Microsoft Cloud Partner Program, a new level of certification was introduced as the Advanced Specialisation. Advanced Specialisations build on the related Competencies FITTS holds and allow us to further differentiate our capabilities to customers through Microsoft's validation of our deep knowledge, experience and proven success at delivering tailored customer solutions for areas of high customer demand and relevance.
To earn an Advanced Specialisation, Microsoft Solution Partners must meet demanding requirements, such as undergoing detailed and lengthy third-party audits, obtaining customer references, proving the attainment of relevant skill sets, and meeting specific performance measurements.
"I am proud to say that we have now achieved four Microsoft Advanced Specialisations. Holding these Advanced Specialisations assures our clients that Microsoft believes we meet the highest standards for service delivery and support," said James Howarth, FITTS CEO. "This achievement is proof of our team's level of knowledge, talent, and commitment to our customers and to Microsoft."
FITTS now holds four advanced specialisations:
Security:
–        Identity and Access Management
–        Threat Protection
Modern Work:
–        Adoption and Change Management
–        Meetings and Meeting Rooms for Microsoft Teams
Update
We are proud to announce ourselves as a Solutions Partner for Digital & App Innovation (Azure) in Security. FITTS becoming a Solutions Partner for Digital & App Innovation (Azure) gives our customers a way to identify us as a partner who has the commitment to training and accreditation, and has delivered solutions that lead to our customer's success. 
If your business needs support building, running, and managing intelligent applications, FITTS has the ability to work with applications across multiple clouds, on premises, and at the edge. For specialized needs, including Modernization of Web Applications, Hybrid Cloud Infrastructure, and more. 
We thank all our customers who have trusted us with their application innovation programmes so far and look forward to working on more transformational initiatives in the future.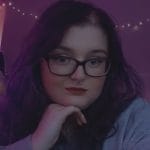 Zoe is a Marketing Executive at Fitts but started out in Business Change giving her valuable insight into the impact our digital transformations have on end-users. She offers key skills in creating visual content for the business with her Media production background.