On 1st March, Microsoft will increase the subscription fee for many of its enterprise and business plans. Depending on which licence your company is using, the monthly price hike could be anywhere between 9% and 20%. Although we are only a few weeks away from this rise, there's still time to minimise or even avoid this increase altogether. Let's see how.
Why is Microsoft increasing prices in March?
Microsoft announced the upcoming price rises in a blog post last August, noting that this was the first time they've increased fees in a decade. There are several reasons Microsoft cited for this increase, including:
New apps: Over the years, Microsoft has enhanced its cloud platforms with 24 new apps free of charge.
Updates and improvements: There have been thousands of updates and improvements to Microsoft's applications, with new features being added all the time.
Crucial investments: Microsoft has made major investments in features to protect and improve the platform, especially around cybersecurity.
There has also been some speculation that the increase in prices may be related to events in the wider economy – including rising energy costs and shortages in vital components for the computing industry.
Recommended: Is your procurement team bossing Microsoft licenses?
How much is Microsoft increasing prices by?
The following table summarises Microsoft's planned price rises for different licence types. Do note that these are baseline price increases – if you have already negotiated volume contracts with Microsoft, the exact numbers may look a little different.
| | |
| --- | --- |
| SKU | Price increase |
| Microsoft 365 business basic | 20% |
| Microsoft 365 Business Premium | 10% |
| Office 365 E1 | 12% |
| Office 365 E3 | 25% |
| Office 365 E5 | 15% |
| Microsoft 365 E3 | 9% |
Microsoft is not increasing prices for educational institutions or charities – although they could in future.
Confused by licenses? Read our Microsoft licenses explainer
How to prepare for a Microsoft price increase
Although Microsoft's price rises will be taking place in just a few weeks' time, there are still plenty of things you can do to prepare for the increase and minimise their impact. Time is of the essence however – so act now to get the best deal for your company and save money. Here are three possible routes you could take:
1. Renew before March
If you renew your Microsoft contracts before March 1st, you may be able to lock in your current pricing for between one and three years, depending on your plan. Speak to FITTS today about renewing your contracts and locking in today's prices for the medium term.
2. Slimline your Microsoft usage
Another approach would be to try and slimline your usage of Microsoft technology. For example, you may currently be on a Microsoft 365 E3 licence (currently £28.10/user/month, increasing to ~£30.60). However, by analysing your technology usage you might realise that you could get by with a cheaper package, such as Office 365 E3 (currently £17.60/user/month, increasing to ~£22). By analysing which apps your employees currently use, you might discover that you can do pretty much everything you would want to with a less fully-featured bundle.
Another approach would be to purchase your licenses at a more granular level. Many companies buy licenses in bulk, but not all users need all the features this provides. By analyzing what different employees actually use, you might decide that many staff could be 'downgraded' to a something like Business Basic, while you pay more for 'power users' to have, for instance, Office 365 E5 licenses.
3. Reduce your non-Microsoft usage
Many businesses use apps from both Microsoft and third-party vendors. But as noted above Microsoft has added 24 new apps to its environment over the last decade and you might find it possible to simply cancel licences with other providers and use a Microsoft alternative instead. For example, if you have Tableau licences for your big data analytics, you could simply switch them out and start using Microsoft's Power BI instead. This would save you money on IT bills, and make the Microsoft price hike more manageable.
Helping you to adapt to Microsoft's price increase
As a Microsoft Gold Partner, FITTS' consultants understand Microsoft licensing inside-out. We can help you negotiate the best deal for your Microsoft bundle and help you minimise or even avoid the price hike.
Contact us today to request a call-back for an independent analysis of how you are using Microsoft technology and receive help and support adapting to the March price rises.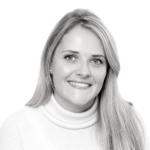 Olivia O'Sullivan is the Head of Marketing at FITTS. Olivia is responsible for the brand and oversees all external communications at FITTS. The purpose of her role is to build brand awareness and drive growth across FITTS service and product lines and accelerate our routes to market through our partners.
Olivia has a proven track record of helping B2B technology brands build a strong presence across a number of platforms.
Before joining FITTS in March 2020, she led pioneering marketing efforts to launch a first of its kind, SaaS solution built from complex machine learning algorithms designed to allow any company, from any industry, to train complete Distributed Learning and Machine Learning models, directly on their own edge devices.
Follow Olivia along on Twitter for her latest insights on winning at B2B Marketing in technology.