February update
Welcome to your Microsoft Monthly Insight!

Welcome back to Microsoft monthly insight! giving you updates and recaps from Microsoft in easy, digestible nuggets! 
Business Change
As more organisations move to remote/hybrid work to help cut the rising costs, we are looking at some of the exciting updates coming to Teams in the next month.   
Microsoft Teams: Pronouns available on the profile card

 
In Development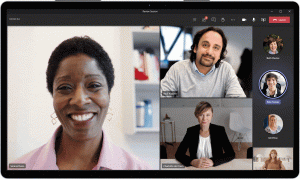 Accessibility in the workplace is a core value for a lot of organisations.  With this new update users will have the ability to add pronouns to their profile card. By adding pronouns to their profile card, users can express who they are and help inform others how to address them.  
Microsoft Teams: Explicit Recording Consent for Teams meetings
In Development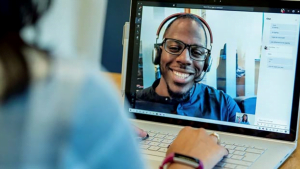 Teams meeting will soon support an Explicit Recording Consent meeting policy. When the policy is applied, the Teams meeting window will request explicit consent of all participants to be recorded. Before a user gives consent, the user's audio, video, and screenshare/consent-share won't be captured in the meeting recording. 
Microsoft Teams: Automatic lowering of a user's Raised Hand after speaking

 
In Development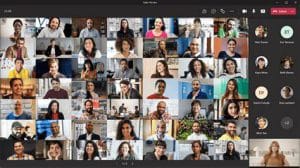 To reduce the number of stale raised hands in meetings, Teams will now suggest users to lower their raised hand after it detects the person has spoken in the meeting. They will be able to choose to keep their hand raised. If the user doesn't take any action on the suggestion notification, Teams will automatically lower their hand. This should ensure smoother meeting facilitation for organizers and presenters. 
Technology 
As cyber threats become more sophisticated and prevalent, it's essential to keep up to date on protecting your organisation digital assets. In this Microsoft monthly insight issue, we are looking at whats new with Microsoft defender. We are also looking at the February updates for Power BI.
Report theme validation on custom theme import

 
Launched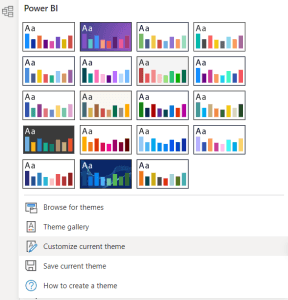 Creating custom themes can be a daunting task, especially when there are so many visuals and formatting properties you can configure. Mistakes can occur when authoring the theme JSON, property names can change with time, or any number of other issues could render the custom theme file invalid when it's imported into Power BI. 
This month, Microsoft is introducing a feature which will validate your theme file upon import to make sure PowerBI can successfully read its full contents. If Power BI finds fields it doesn't understand, it will show you a message letting you know that the theme file is invalid, and invite you to re-import with a corrected theme file. They will also be publishing the schema Power BI uses to check your theme file in a public location, updating it automatically whenever we change it in Power BI, so that you can ensure your theme files are always current. 
Read more: Power BI February 2023 Feature Summary | Microsoft Power BI Blog | Microsoft Power BI 
Microsoft 365 Defender: Vulnerability Management

 
In Development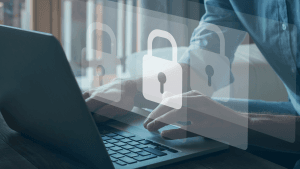 Microsoft Defender Vulnerability Management offers continuous discovery, intelligent risk-based prioritization, and built-in remediation to help security and IT teams prioritize and address critical vulnerabilities and misconfigurations. Microsoft Defender Vulnerability Management Add-On is available for Defender for Endpoint Plan 2 customers. 
Microsoft Defender for Office 365: Security Threat Submission API

 
In Development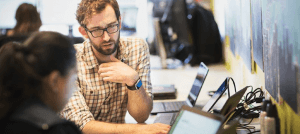 The current InformationProtection/Threat Assessment API does not support setting up end user reporting experiences and triaging samples reported by a user.  The new Security Threat Submission API will address these scenarios and further improve existing capabilities. It was created using the Microsoft Graph Platform. Don't worry! the current API will continue to exist for several years to ensure existing processes are not affected, with eventual deprecation. 
Thank you for reading, please don't hesitate to share your feedback or suggestions of what you want your Microsoft Monthly insight to look like.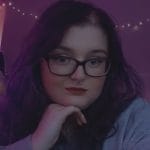 Zoe is a Marketing Executive at Fitts but started out in Business Change giving her valuable insight into the impact our digital transformations have on end-users. She offers key skills in creating visual content for the business with her Media production background.