Effective from 1st April 2023, Microsoft will be increasing their prices globally to enable consistent pricing that reflects the exchange rate of the local currency to the US dollar (USD).
Microsoft further announced that they will assess pricing in local currency as part of a regular twice-a-year cadence, taking into consideration currency fluctuations relative to the USD. This will provide increased transparency and predictability for customers globally.
For UK customers this means a 9% automatic price increase which will affect ALL Microsoft product SKUs and services.
Note, these changes are not to be confused with the NCE price changes in March 2022.
How much is Microsoft increasing prices by?
Starting April 1, 2023, pricing for Microsoft Cloud products will be adjusted in the following currencies:
GBP: +9%
DKK, EUR and NOK: +11%
SEK: +15%
Who will be impacted by the standardized worldwide pricing?
Microsoft 365 E* / F*
Office 365 A* / E*
Microsoft 365 Business Basic/Standard/Premium
Teams Phone Standard
Teams Phone with Calling Plan (all variants)
Enterprise Mobility & Security E*
Microsoft Defender
Other Office Applications

Visio Plan *
Power BI Pro/Premium*
* This is a range of licensing SKUs, e.g. Microsoft 365 E1, E3, E5, F1, F3 etc.
Would this price increase be applicable to our NCE registration from the previous year?
The Microsoft price adjustments will not take effect until the current licence term is over. However, if a new licencing agreement is established before April 1, 2023, the price increase will not take effect for 12 months.
When will these price changes affect you?
For customers on an annual commitment, the pricing updates will only take effect at your next renewal date after April 1st, 2023.
For customers on a monthly commitment, the pricing updates will take effect on the first monthly renewal after April 1st, 2023.
For customers that have not yet transitioned to Microsoft's New Commerce Experience licensing model, the pricing updates will only take effect at your next annual licence anniversary after April 1st, 2023.
How to prepare for Microsoft licence price increase
Although Microsoft's price rises will be taking place in just a few weeks' time, there are still plenty of things you can do to prepare for the increase and minimise their impact. Time is of the essence, however – so act now to get the best deal for your company and save money. Here are three possible routes you could take:
1. Renew before 1st April
If you renew your Microsoft contracts before April 1st, you may be able to lock in your current pricing for between one and three years, depending on your plan. Speak to FITTS today about renewing your contracts and locking in today's prices for the medium term.
2. Slimline your Microsoft usage
Another approach would be to try and slimline your usage of Microsoft technology. For example, you may currently be on a Microsoft 365 E3 licence (currently £30.60/user/month, increasing to ~£33.40). However, by analysing your technology usage you might realise that you could get by with a cheaper package, such as Office 365 E3 (currently £22/user/month, increasing to ~£24). By analysing which apps your employees currently use, you might discover that you can do pretty much everything you would want to with a less fully-featured bundle.
Another approach would be to purchase your licenses at a more granular level. Many companies buy licenses in bulk, but not all users need all the features this provides. By analyzing what different employees actually use, you might decide that many staff could be 'downgraded' to a something like Business Basic, while you pay more for 'power users' to have, for instance, Office 365 E5 licenses.
3. Reduce your non-Microsoft usage
Many businesses use apps from both Microsoft and third-party vendors. But as noted above Microsoft has added 24 new apps to its environment over the last decade and you might find it possible to simply cancel licences with other providers and use a Microsoft alternative instead. For example, if you have Tableau licences for your big data analytics, you could simply switch them out and start using Microsoft's Power BI instead. This would save you money on IT bills – and make the Microsoft price hike more manageable.
Confused by licences? Read our licences explainer
Helping you to adapt to Microsoft's price increase
As a Microsoft Solutions Partner, we understand Microsoft licensing inside-out. We can help you negotiate the best deal for your Microsoft bundle and help you minimise or even avoid the price hike.
Contact us today to request a call-back for an independent analysis of how you are using Microsoft technology and receive help and support adapting to the new price changes.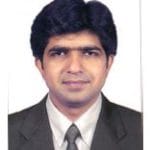 Abhishek Kaushik, is a Cloud Presales Consultant with FITTS. Abhishek is a seasoned professional in cloud transformation solutions and has plays a key role in enabling FITTS customers to embark on their cloud transformation journey. His focus is on ensuring that cloud migration is efficient and effective, enabling clients to achieve their goals in a timely manner. With a proven track record of exemplary performance, Abhishek is regarded as a trusted advisor by stakeholders across various large organizations worldwide. His experience in data centre technology solutions including virtualization, storage, and networking, coupled with his strong Telco experience, brings a wealth of knowledge to the table. Join us as we explore Abhishek's insights and learn more about cloud transformation solutions.