January update
Welcome to your Microsoft Monthly Insight!

Happy New Year Everyone!
We hope you all had a relaxing holiday season and are ready for more Microsoft Insight in easy, digestible nuggets!
Business Change
Here at Microsoft Monthly Insight we are starting the year off strong by celebrating 10 years of Microsoft 365! Originally for individuals and families that included all the apps and a modest 20GB cloud storage. Today, it has grown into so much more. We are looking at all things Microsoft 365 and what they can do for your business.
Setting goals for 2023 with Microsoft Viva Goals
Launched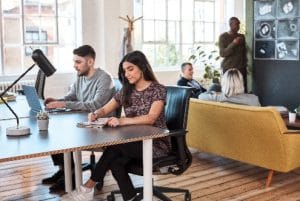 New year, New Goals! January is when people are setting up their work goals for the year. More likely, you are refining and sharing your teams' goals. 
Microsoft Viva Goals can help your team build SMART goals for the year.
Having clear and specific goals is key to success. Microsoft Viva has Objectives and Key Results (OKRs), and the whole company can view these goals. They are categorised for each department to focus on.  
An OKR could be; Improve our brand presence through media channels to strengthen brand as a leader. 
To be able to measure the success of the OKR, they can be broken down further into:
Increase monthly website visitors by 10%

Grow social media followers from 50,000 to 75,000

Grow NPS score from 7 to 8

Develop a social media campaign
Making the OKR more achievable. Set a Time frame for each goal and track your teams' progress in one place.
Learn more: What is Microsoft Viva and how does it help your organisation? – FITTS 
Microsoft Office app has been rebranded as Microsoft 365
Launched

Microsoft Office, the suite of productivity tools that includes Word, Excel, and PowerPoint, was rebranded as Microsoft 365 in 2020. This month Microsoft rebranded their Office app to Microsoft 365. It is now readily available for Android and IOS devices. The rebranding reflects the shift to cloud-based computing and Microsoft's desire to provide users with an integrated and constantly updated solution for their productivity needs. Microsoft 365 includes access to the latest versions of the Office apps, as well as other services such as email, storage, and Teams. Helping you stay connected, even on the go.
Read more: 7 ways to spend less on Microsoft 365 licences – FITTS
Microsoft Teams Global sign-in and Out
Rolling Out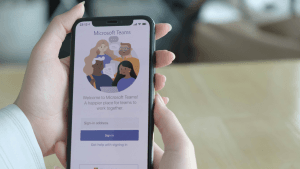 Working on the go has become more common with hybrid working. Microsoft is currently developing a Teams iOS app that will support Global sign-in and sign-out to simplify the experience for Frontline Workers. Employees can now use any device from the shared device pool to sign in with their credentials and sign out of it at the end of the shift. This will remove all their personal and company information from the device.
Learn more about what Teams can do for you: Modern Workspace – FITTS 
Technology 
At Microsoft monthly insight the New Year brings about a lot of reflecting over the past year and making plans for the year ahead. Once again cyber security is a hot topic. With a recession on the horizon, how best can you cut costs while still keeping your data and employees safe?
Introducing kernel sanitisers on Microsoft platforms
Launched

Kernel Address Sanitiser (KASAN) is a fast memory safety error detector for the Linux kernel. It detects out-of-bounds and use-after-free bugs in slab, page_alloc, vmalloc, stack, and global memory. This work leads to lasting improvements in software quality and security across Microsoft products and services, and ultimately contributes to better and more secure user experiences for customers.
With reach and precision that exceed the capabilities of other similar features, kernel sanitisers enable Microsoft engineering teams to identify and fix vulnerabilities earlier in the software development cycle than ever before possible.
Read More: Introducing kernel sanitisers on Microsoft platforms – Microsoft Security Blog 
Microsoft research uncovers new Zerobot capabilities
Launched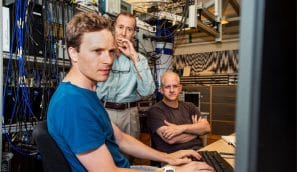 Late last year Microsoft announced more information it had discovered about Zerobot.
Zerobot, a Go-based botnet that spreads primarily through IoT and web application vulnerabilities, is an example of an evolving threat, with operators continuously adding new exploits and capabilities to the malware. The most recent distribution of Zerobot 1.1 includes additional capabilities, such as exploiting vulnerabilities in Apache and Apache Spark (CVE-2021-42013 and CVE-2022-33891 respectively), and new DDoS attack capabilities. 
Zerobot scans for other internet-exposed devices to infect. The malware randomly generates a number between 0 and 255 and scans all IPs starting with this value. Using a function called new_botnet_selfRepo_isHoneypot, the malware tries to identify honeypot IP addresses, which are used by network decoys to attract cyberattacks and collect information on threats and attempts to access resources.
Learn more about Zerobot: Microsoft research uncovers new Zerobot capabilities – Microsoft Security Blog 
Microsoft Purview compliance portal: Insider Risk Management – Deduplication of signals 
Development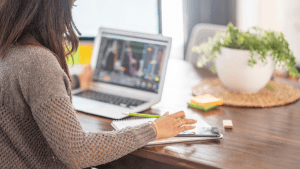 A single user activity could generate duplicate signals used to identify insider risks, creating noisy alerts. With this update, signals will be de-duplicated, reducing noise in alerts without losing risk context.
Microsoft Purview Insider Risk Management correlates various signals to identify potential malicious or inadvertent insider risks, such as IP theft, data leakage, and security violations. Insider Risk Management enables customers to create policies to manage security and compliance. Built with privacy by design, users are pseudonymized by default, and role-based access controls and audit logs are in place to help ensure user-level privacy.
Read more on cyber security: 5 Microsoft Azure security features that can benefit your organisation – FITTS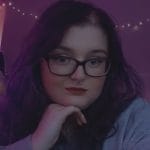 Zoe is a Marketing Executive at Fitts but started out in Business Change giving her valuable insight into the impact our digital transformations have on end-users. She offers key skills in creating visual content for the business with her Media production background.