March update
Welcome to your Microsoft Monthly Insight!

Welcome back to Microsoft monthly insight! giving you updates and recaps from Microsoft in easy, digestible nuggets! 
Business Change
Staying connected in a Hybrid workplace is key to boosting productivity, improving organisation, and supporting a healthy work culture. Once again, we are looking at all the latest coming to Microsoft Teams next month.  
Microsoft Teams:

Upload files to your approval request via Power Automate portal

 
In Development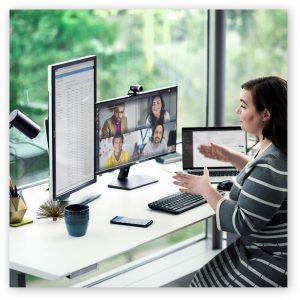 As some of you may know, you can create power automated flows in Microsoft Teams. When you upload a file within the Power Automate portal, you and your colleagues will now be able to view the details of it in window of an Approval request within Teams. Allowing your team to quickly review your file and approve it. This will be rolling out in April.  
Microsoft Teams:

New channels experience
In Development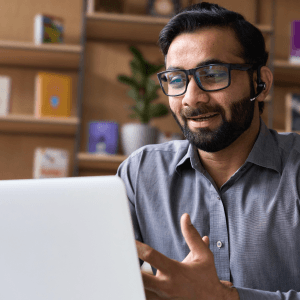 Microsoft are introducing a new channel experience in teams, built with an intuitive design that helps teams focus and actively engage. The new channels experience includes: compose box and recent posts will appear at the top of the page, every post will now have a conversation view and a new right pane with the channel's key information. This will be rolling out in April. 
Microsoft Teams:

Expanding up to

10,000 users

in Distribution Lists for lobby policy in Teams meeting
In Development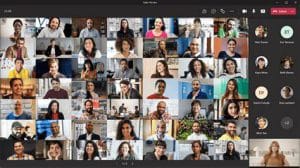 Currently, if you change your lobby policy in a Teams Meeting to "Invited Users Only" and invite a Distribution List (DL), only the first 1,000 users of that DL will be recognized and let through the lobby. All other users a part of the DL will not be recognized and will be placed in the lobby. With this update, up to 10,000 users of that given DL will be recognized and let through the lobby if the lobby policy is set to "Invited Users Only."  This will be rolling out in April. 
Find out what Microsoft Teams can do for your organisation with our Microsoft funded Collaborative Apps Workshop.  
Technology 
AI technology is at the front of everyone's mind right now, we look at some of the exciting updates Microsoft has rolled out this month.  
Read about Microsoft approach to responsible AI 
Universal Print: Delegated Admin Support

 
In Devlopment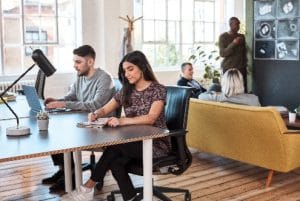 Having printer troubles? IT Pros will now be able to delegate rights to administrate a select group of printers to another person. This is very useful; in case a branch office team needs the ability to manage the printers at their location. 
Microsoft

introduces: Microsoft

Security co pilot

 
Launched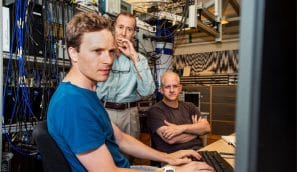 Over the past few year's cybersecurity attacks have become relentless with each becoming more sophisticated than the last. Microsoft has introduced Microsoft Security Copilot, the first security product to enable defenders to move at the speed and scale of AI. Security Copilot combines this advanced large language model (LLM) with a security-specific model from Microsoft. This security-specific model in turn incorporates a growing set of security-specific skills and is informed by Microsoft's unique global threat intelligence and more than 65 trillion daily signals. Security Copilot also delivers an enterprise-grade security and privacy-compliant experience as it runs on Azure's hyperscale infrastructure. 
Read more: Introducing Microsoft Security Copilot: Empowering defenders at the speed of AI – The Official Microsoft Blog 
DAX Express

brings innovation to AI Healthcare

 
Launched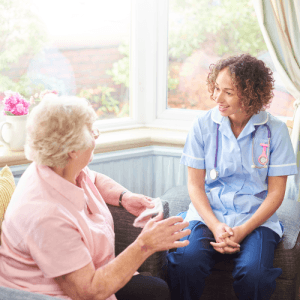 Dragon Ambient experience (DAX™) Express is an automated clinical documentation application integrated into the workflow that is the first to combine proven conversational and ambient AI with the advanced reasoning and natural language capabilities of OpenAI's GPT-4. Extending the proven Dragon Medical portfolio of solutions and building on the market-leading DAX ambient solution launched in 2020, DAX Express is the next milestone in Nuance's long-standing mission to reduce administrative burden and empower clinicians to spend more time taking care of patients and less time on paperwork. 
Read more: Breaking new ground in healthcare with the next evolution of AI – The Official Microsoft Blog 
Thank you for reading, join us next month for more Microsoft updates.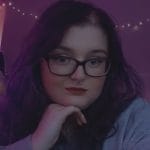 Zoe is a Marketing Executive at Fitts but started out in Business Change giving her valuable insight into the impact our digital transformations have on end-users. She offers key skills in creating visual content for the business with her Media production background.