Are you getting the full experience of Microsoft Teams? Unless you are using add-ins and extensions, you might just be missing out on some of the platform's greatest features and benefits.
In my eBook about the journey to Microsoft Teams, I pointed to some of Forrester's research findings about the benefits of Microsoft Teams. One of Forrester's most eye-catching findings is that Teams saves the average information worker a whopping 4 hours per week.
How is this possible? Well, part of the answer is that through its extensions, Teams makes it possible to bring all your tools and apps into one place. Rather than forcing users to keep opening up different windows to get their work done, Teams extensions mean that all their favourite apps and tools are right there on the screen in front of them.
If you haven't yet started using Teams' add-ins, the following list might just inspire you to start using this option. What could you do with all that extra time you save?
Our Top Four Microsoft Teams Extensions
At FITTS, we have used and deployed numerous Teams extensions in our own environment as well as with our clients. Here are some of our favourites:
1. Microsoft Planner
Category: Productivity
"Planner saves all the hassle of trying to keep up with what my customers and teammates are working on. I work across several projects as well as keeping a personal to-do list; planner is a one-stop-shop for me that allows me to filter out the noise" – Steve Boorman – Microsoft 365 Engineer
What is it?
Microsoft Planner is a simple card-based task management tool. It can be used as a standalone web-app and even has a great mobile app too. But at FITTS we use it for all our projects right inside Microsoft Teams.
Planner doesn't deliver on the depth and complexity of Microsoft's traditional tool – Microsoft Project. However, Project's biggest drawback has always been collaboration issues. And that's where collaboration-friendly Planner helps!
Who is it great for?
Any team that is organising shared work – be it a research project or software development – using planner has a near zero learning curve for quickly getting a team on the same page.
Why Use It with Teams?
Firstly, it is a native Microsoft app and adding it into Teams is child's play. Beyond that, using it in Teams just makes it so much more accessible.
2. Microsoft Shifts
Category: Front Line Team Management
Learn more about Microsoft Shifts here
What is it?
Shifts is a tool for managing shift workers – allowing managers to plan the work they need doing and employees to clock in and out. It also has a 'shifts marketplace' where employees can list shifts they want to swap and take on any that need staffing.
Who is it great for?
Shifts is great for any organisation with shift workers – events and hospitality, hospitals and care homes or retailers and manufacturers.
If your staff are looking for a more controlled way to swap shifts with each other and your management team need a modern way of monitoring front line staffing – Shifts is perfect.
Why Use It with Teams?
Shifts is a Teams native app – meaning it was built only for Teams. It connects managers who need the full capability of Teams (chatting, conferencing, collaboration etc.) with front line staff who need a limited application.
Managers can control their workforce within Teams alongside the rest of their work and apps, while front line workers access the add-in through a dedicated Shifts mobile application.
3. App
Category: Engagement Chatbot
"Friday is a fun way of checking in on our team especially for the remote team – I get feedback every week about how people are feeling, what they are proud of and what they are struggling with which means I can proactively reach out to people sooner" – Mary Chamegele – HR Analyst
What is it?
Friday is a chat-based tool that makes check-ins and gathering updates from your team, your company or even just yourself easier and more engaging. It takes a few minutes to set-up the questions you want to ask, where you want to ask them, and when you want to ask them. The app comes with ready-made templates for daily stand-ups or weekly check-ins. It is also fully customisable – even allowing you to check the mood of your team with emojis.
Who is it great for?
At the moment the whole of our London and Nairobi offices are fully remote due to Covid-19 restrictions, so we catch-up through chats and calls in Teams. In order to keep everyone aligned, we quickly did away with inflexible daily meetings and opted for a chatbot solution which let people give updates at a time that suited them.
It's great for anyone in an HR role, project managers, team leads, company directors or internal communications specialists.
Why Use It with Teams?
We get better feedback if employees are asked short questions every week rather than waiting for monthly or quarterly meetings. By integrating Friday with Teams, it takes seconds to respond to feedback surveys, and completion rates of our check-ins are much higher. The same applies for daily stand-ups – it takes our team seconds to reply to the chat-bot every day with their updates.
4. Freehand
Category: Communication
What is it?
Freehand is a virtual whiteboard which is most often used during meetings and conferences. It is the closest tool we have found to simulating the experience of being in a physical room. Teams comes with a native whiteboard app which is similar, but not nearly as feature rich.
Who is it great for?
I am hopeless at drawing using my mouse or touchscreen during meetings and my use of other virtual whiteboards has generally left my audience more confused than before I started!
Freehand has some great tools that guess what you are trying to draw (a straight line, a circle, etc.) and tidies up your lines. It's basically perfect for anyone like me who wants to recreate a 'draw and talk' meeting, but who isn't a digital Picasso.
Why Use It with Teams?
A good virtual whiteboard can go a long way to making a conference call feel more like a proper meeting. Once set-up; the Freehand add-in is shown as one of your options alongside 'share screen' on Teams – easy!

Governance and security with Microsoft Teams Extensions
Before you dive right in and start installing add-ins, here are three crucial considerations which will allow you to get all the benefits of using extensions without the headaches:
Governance – make a plan that controls who will be able to install applications, which teams they can be used by and how they will be managed (if they are new applications to your organisation)
Data – check the application publisher's privacy policy and confirm it meets any standards your organisation needs to follow
Security – Add-ins mean your Teams instance will contain even more valuable data, so be sure to secure your organisation
Get started with Microsoft Teams Extensions
The options for add-ins are extensive within Microsoft Teams and the above are only a few examples of the thousands of extensions available. Forms, Flow, Azure Dev Ops, GitHub and Dynamics 365 are some of FITTS's other favourites that are worth trying out directly through Teams.
By using add-ins and extensions, you will save your colleagues time, energy and effort, all while helping them do their best work.
To learn more about Teams add-ins, contact FITTS for a free Teams assessment (funded by Microsoft).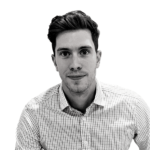 Tom has 8 years of experience working with global teams to deliver strategic digital transformations - helping clients improve collaboration, ways of working, business processes, operations and mobility.
In 2018, Tom opened the East Africa office for FITTS in Nairobi. He is passionate about the impact modern workplace technology is going to have on the way Sub-saharan Africa competes in the global marketplace and the role FITTS can play in supporting that journey.
During the past 8 years of digital transformation, Tom has worked in London, Saudi Arabia and Nairobi for clients such as Barclays Bank, UK Department of Work And Pensions, Unilever, Saudi Telecom Company, MS Amlin Insurance and a nuclear energy generator. However, regardless of the geography or the industry the ultimate objective has been the same – drive change that re-imagines the way people work every day.