Ensuring the security of a company's assets is one of the critical responsibilities for any organisation, especially in the age of increased cyber threats. It includes securing not only internal assets, but also those that are exposed to the internet -and that's where Microsoft Defender External Attack Surface Management (Defender EASM) comes in. 
According to the 2021 Microsoft Digital Defence Report, the number of high-severity vulnerabilities in internet-facing assets increased by 41% in 2020. 
Defender EASM is a cloud-based service that allows businesses to discover and manage their external attack surface. It provides a centralised view of all internet-facing assets, including domains, IP addresses, and cloud resources. The service uses machine learning algorithms and threat intelligence to identify potential risks and prioritise them based on their severity.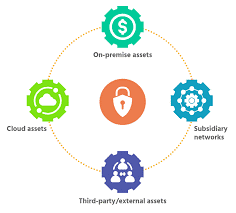 One of the most significant advantages of Defender EASM is that it provides continuous monitoring of the external attack surface. This means that any changes to assets or configurations are automatically detected, allowing security teams to respond quickly to potential threats. The service also provides recommendations on how to reduce the attack surface, by removing or securing unnecessary assets. 
In a case study of a large financial services organisation, Defender EASM identified over 3,000 previously unknown external assets, including cloud resources, that were potentially at risk.
From FITTS perspective, Defender EASM is an essential tool to offer our clients. It seamlessly integrates with Microsoft security solutions like SIEM and XDR to provide an integrated threat protection solution. This empowers security teams with the right tools and intelligence to detect and respond to threats quickly and accurately. The service is also scalable, making it ideal for businesses of all sizes.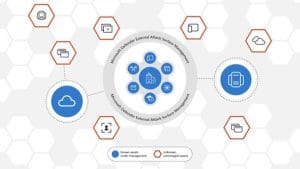 Defender EASM is a significant addition to Microsoft's suite of security solutions, for your security posture enhancement. As an expert in cybersecurity, it is evident that Microsoft has invested heavily in developing and enhancing its security offerings. This is reflected in the service's robust features, such as the use of machine learning algorithms and threat intelligence. 
A survey conducted by Forrester Consulting found that organisations using Defender EASM reported a 34% reduction in the time spent on vulnerability management tasks.
Defender EASM is an essential service for any business that wants to reduce its exposure to external attacks and enhance its security posture. It is imperative to have a solution like Defender EASM that provides continuous monitoring of the external attack surface, and offers recommendations to reduce the attack surface. We highly recommend exploring this solution and engaging us for a conversation on how to implement it effectively.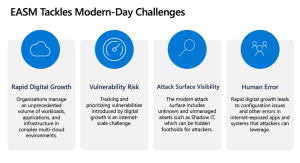 Contact us to learn more about how Defender EASM can be integrated with SIEM and XDR to enhance your organisation's security posture.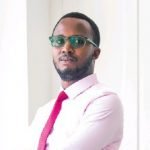 Ben Kasema is a strategic and technically-savvy Head of Technology with over a decade of experience driving transformative IT initiatives across diverse industries. He excels at crafting IT strategies that align with business objectives and drive consistent growth, with a proven track record of delivering innovative and high-value solutions. As the Head of Technology at FITTS, he spearheads strategic technical leadership and direction for the organisation's managed and professional services division, with a focus on cloud-based solutions. Benjamin has worked with businesses of all sizes across Africa and the UK and is highly skilled in infrastructure and security management, cloud migration, and business process optimisation. He is passionate about driving digital innovation, community development, building professional relationships, and technology education and training.