2020 has been a huge year for Microsoft Teams, with skyrocketing adoption and almost continual improvements to the application. In July, I described 14 new features that came to the call, chat and productivity platform this summer. Just a couple of months later and it already seems time to update that list!
In late September, Microsoft hosted Ignite, its flagship annual conference. Countless new improvements were announced at the online event, covering everything from user experience to security and coronavirus-safety. We've selected seven of the most impactful and exciting features to highlight below.
Get started with Teams: Learn the 7 steps to a new way of working
7 awesome new Microsoft Teams features (October 2020)
Here are 7 of the most exciting newly announced Teams features:
1. Breakout rooms
Do you ever find that discussions during video calls are stilted or unproductive? This may well be because there are simply too many people on a call. The new breakout rooms feature in Teams allows event organisers to split meetings up into smaller groups so participants can brainstorm ideas and discuss concepts.
Whether it's a company-wide training day, a university lecture or a planning session, the breakout rooms feature will allow event organisers to dip in and out of discussion groups then call everyone back to the main meeting when it's time.

2. Meeting recaps
Did you miss the start of a meeting because a previous call ran over? Were you distracted by a delivery driver? Could you simply not attend due to other commitments? The good news is that the new Teams meeting recap will make it easy to get up to speed on everything that was discussed on the call.
The recap feature will capture meeting recording, transcripts, files, chat and other important information so that anyone with permission can view the content.

3. Social distancing safety with room capacity notifications
Microsoft know that a hybrid of remote and in-office working is going to be the norm for the foreseeable future. To do so, Teams supports calls where some staff dial in from company meeting rooms while others call in from home. And to respond to government social distancing requirements, Teams can now alert businesses if meeting room cameras detect too many people physically in the space. This should help companies comply with social distancing measures more effectively.
4. Massive increase in number of team members
Until now, Microsoft had set a limit of 10,000 members per team. However, large companies and government organisations were often constrained by this and it made all-company calls a challenge. It will now be possible to host up to 25,000 people in a Team – that should cover most large organisations, academic institutions, and conferences!
5. Improved security
Microsoft's cloud technology has always been incredibly secure, but the Ignite announcements further push the envelope for security. It will now be possible for you to add your own layer of encryption for calls and content.
More Microsoft 365 security: Download our Secure Score eBook
6. Call queues with collaborative calling
With more people working from home than ever, IT help desks, HR functions and customer support hotlines have been busier than ever as they help people adjust to a new way of working. And this is where the new collaborative calling feature in Teams helps.
You can now connect a call queue to a Teams channel, meaning that support staff can view incoming calls and discuss customer issues together within the chat. This could be a real game changer both for staff offering support, and for those seeking it.

7. SharePoint home in Teams
For many workers, Teams has become the place to work and do all their tasks. This is fantastic for technology license usage, but if you promote your company culture and internal communications via your SharePoint home site, you might be concerned that employees are missing key updates.
And so, the new SharePoint Home in Teams update will be highly beneficial. You can display any company news and announcements on your SharePoint homepage, and this will also appear as the homepage in Teams when employees log in each morning.

Are you making the most of Microsoft Teams?
One major benefit of a cloud-based platform like Microsoft Teams is that it can be continually updated with new features that users need or request. And as the latest round of improvements shows, Microsoft is set on making the platform as useful and user friendly as possible.
While all these new features are incredibly powerful, many companies still struggle to get the most out of their existing Teams investment. If you could benefit from support and training for Microsoft Teams, FITTS can help. Contact us for a consultation today!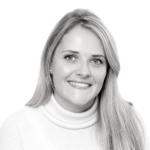 Olivia O'Sullivan is the Head of Marketing at FITTS. Olivia is responsible for the brand and oversees all external communications at FITTS. The purpose of her role is to build brand awareness and drive growth across FITTS service and product lines and accelerate our routes to market through our partners.
Olivia has a proven track record of helping B2B technology brands build a strong presence across a number of platforms.
Before joining FITTS in March 2020, she led pioneering marketing efforts to launch a first of its kind, SaaS solution built from complex machine learning algorithms designed to allow any company, from any industry, to train complete Distributed Learning and Machine Learning models, directly on their own edge devices.
Follow Olivia along on Twitter for her latest insights on winning at B2B Marketing in technology.