If your organisation relies on AWS's tech stack, then staying abreast of new developments is key. Knowing about new releases in advance means you can prepare – and make the most of them when they're launched. And AWS re:Invent 2022 is the opportunity to hear about all the cloud computing giant's plans for the future.
re:Invent 2022 is AWS's annual conference, and took place over four days in late November and early December in Las Vegas, with over 50,000 in-person attendees, joined by 300,000 virtual visitors. At FITTS, we support several of our customers using AWS's tools and services, so we tuned in for many of the keynotes and product announcements at the event. As with any major tech show, there were countless sessions, speakers and strategy reveals. Here are five takeaways we think are particularly important.
5 key takeaways from AWS re:Invent 2022
Every business uses AWS's services differently. For some it's purely a place to store content, others use it to build powerful apps, or run websites, crunch data, develop software, and much more besides. Whatever you use AWS for, the following re:Invent announcements are likely to affect the work you do.
1. AWS is gradually moving to offer SaaS solutions
AWS has tended to shy away from providing its own Software-as-a-Service solutions (though there are a handful of exceptions). However, announcements at the latest re:Invent suggest the firm is changing tack and really getting into the SaaS market.
For example, one new SaaS offering they introduced was AWS Supply Chain. This is a suite of tools designed to help firms improve the visibility of goods, orders, and deliveries (which seems like a very timely product given today's supply chain snarl-ups).  The tech, which is currently in preview mode, lets you do things like predict stock levels, chat with suppliers, manage data, and more. It seems safe to assume that the company behind the world's biggest eCommerce website will provide some solid software in this area.
Another SaaS platform that AWS announced was Amazon Connect (this isn't exactly new, but is a much-improved iteration of an earlier product). Connect is essentially a customer service contact centre system, which includes webchat and telephony services all bundled together.
What it means for you: If you're already fairly reliant on the AWS tech stack, then you'll have more SaaS tools to pick and choose from.
2. AWS will begin offering security analytics
With both Microsoft Azure and Google Cloud already offering their own advanced security and analytics solutions, it seemed somewhat unusual that AWS wasn't competing here. But, as announced at re:Invent, you will now be able to build your own security data lakes in AWS and analyse it using a range of powerful tools.
AWS also introduced an Open Cybersecurity Schema Framework – an attempt to create a set of open-source security standards that everyone can use and contribute to.
What it means for you: These new solutions will arguably give you more control over security than before.
Security: Learn about AWS's 'shared responsibility model'
3. AI and ML more easily accessible
AWS has long been the engine behind some of the most advanced artificial intelligence products and services out there. But, until now, building apps that use this technology has remained very complex. However, at re:Invent, AWS announced several updates to Amazon SageMaker (its AI model builder) that should make it easier for more firms to create AI and Machine Learning solutions.
What it means for you: If AI and ML solutions have previously seemed too complex, expensive or time-consuming for your organisation to build, this could be a game-changer.
4. Make more sense of your data
Remember when 'Big Data' was the buzzword in the tech industry? More firms are now collecting and processing more information in AWS than ever before. The trouble with collecting lots of information is that it's useless until you can really process it. And so, the announcement of Amazon DataZone will go some way to making more sense of all that information.
DataZone will help firms to discover data, share it and search through the petabytes they hold much more easily. It should be possible to get more insights from data regardless of the format it's held in, where it's stored, and will even let you connect with data from outside your organisation.
What it means for you: DataZone could be a big deal if you store large amounts of data in AWS, but struggle to make sense of it all.
5. Industry clouds
Just like Microsoft, AWS has begun developing specifically targeted 'industry clouds' – bundling together a bunch of solutions, apps and connectors which are especially useful in certain sectors. At re:Invent, they unveiled several such clouds, covering industries as diverse as automotive, education, financial services, gaming, healthcare, sports, and even the fairly niche semiconductor sector.
What it means for you: If you work in one of the industries that AWS is now targeting with these clouds, then it will definitely be worth investigating these offerings to see if they might suit your needs.
Get more from your AWS investments
Keeping up to date with emerging trends and developments in AWS will mean you can be prepared for new products and tools as they become available. At FITTS, we can help you to maximise your investments in AWS, increasing adoption and finding smart ways to use emerging technology.
Contact us today to learn how we can help you make the most of AWS.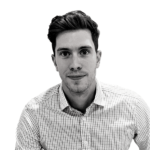 Tom has 8 years of experience working with global teams to deliver strategic digital transformations - helping clients improve collaboration, ways of working, business processes, operations and mobility.
In 2018, Tom opened the East Africa office for FITTS in Nairobi. He is passionate about the impact modern workplace technology is going to have on the way Sub-saharan Africa competes in the global marketplace and the role FITTS can play in supporting that journey.
During the past 8 years of digital transformation, Tom has worked in London, Saudi Arabia and Nairobi for clients such as Barclays Bank, UK Department of Work And Pensions, Unilever, Saudi Telecom Company, MS Amlin Insurance and a nuclear energy generator. However, regardless of the geography or the industry the ultimate objective has been the same – drive change that re-imagines the way people work every day.