Are cloud bills pummelling your IT budget?
Have you ever been shocked by an unexpectedly expensive cloud computing bill?
In theory, the cloud should be significantly cheaper than traditional on premises IT. However, those cost savings are predicated on a cloud management plan – yet many organisations struggle to put such a plan successfully into action. The result? For many businesses, up to a third of cloud spend is wasted.
No one wants to be dealing with unnecessarily high bills – especially given today's tough economic landscape.
What is cloud cost wastage?
Cloud cost wastage happens when companies either pay for resources that they are not using or overpay for computing power unnecessarily. This happens for several different reasons:
Inefficient management of cloud environments
Many companies are accustomed to using on premises IT infrastructure and running it in a certain way – so when they migrate to the cloud, they keep following the same management plan.
For instance, they treat cloud servers in the same way as on-prem servers in their office server room, buying up a certain amount of storage or computing power, then leaving employees to use these resources as they wish.
The problem here is that the cloud is a much more dynamic and flexible environment. If employees use more computing power, you could end up spending more than expected. Or, if they use less, you could be paying for computing power you don't use.
Fundamentally, you need a different IT resource management plan for the cloud, one which is dynamic, responsive, and scalable.
Related: Business processes in the cloud vs on-prem
Lack of visibility
A recent study found that 54% of companies believe that a lack of visibility into cloud usage was the primary source of cloud waste.
While most cloud providers offer some sort of dashboard to view cloud usage, these are often limited and difficult to understand. This problem is compounded when you use more than one cloud environment – each with its own dashboard. This makes it even harder to know what you're paying for and why.
Cloud pricing issues
Cloud providers offer a variety of pricing models which are designed to respond to different needs. This flexibility is great, but it can also lead to a lot of confusion. With Amazon Web Services for instance, there are various options for how you pay for cloud computer power:
On demand, which is the most flexible, 'pay as you go' model. The disadvantage is that on demand cloud computing is by far the most expensive option.
Spot pricing is a model where you access resources that are not being used by anyone else for a much lower price. The disadvantage, however, is that if another AWS customer wants to use that resource, then you will have to give it up until they have finished with it.
Reserved instances are where you get a guaranteed amount of computing power for a set amount of time. This is often cheaper than on demand pricing, but it also locks you into a long-term contract.
Choosing between these pricing options and making sure you're paying the right price, at the right time, for the right resources, can be a real headache.
Learn more about reducing AWS spend
How to reduce cloud cost wastage
In our webinar, we will be exploring in more detail the ways you can reduce cloud cost wastage. Some of these solutions include:
Conducting a comprehensive resource evaluation to work out which licences, instances, and storage you are actually using
Assess pricing models to decide whether you should opt for something like spot instances over on-demand resources
Use smart monitoring technologies to track cloud usage and optimise use of technology
Develop a cloud governance strategy so it is clear who is responsible for monitoring usage and reducing waste
Budgeting: Why you need to review IT spend now
Join our webinar and cut cloud cost wastage
If cloud costs are hitting your IT budget, then getting on top of that wastage is absolutely essential. In our upcoming webinar, Tom McDowall, our country manager, will explain in more detail how you can assess your organisation's cloud spend to identify sources of wastage and get back in control of where your money goes.
Sign up to the webinar here, or contact us for tailored advice for reducing cloud cost wastage at your business.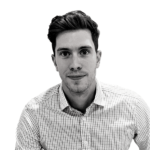 Tom has 8 years of experience working with global teams to deliver strategic digital transformations - helping clients improve collaboration, ways of working, business processes, operations and mobility.
In 2018, Tom opened the East Africa office for FITTS in Nairobi. He is passionate about the impact modern workplace technology is going to have on the way Sub-saharan Africa competes in the global marketplace and the role FITTS can play in supporting that journey.
During the past 8 years of digital transformation, Tom has worked in London, Saudi Arabia and Nairobi for clients such as Barclays Bank, UK Department of Work And Pensions, Unilever, Saudi Telecom Company, MS Amlin Insurance and a nuclear energy generator. However, regardless of the geography or the industry the ultimate objective has been the same – drive change that re-imagines the way people work every day.