At last week's Ignite developer conference, Microsoft announced several important Microsoft Teams updates. A full list of the updates can be found here. Below, we have picked out the changes which we believe will have the most impact on users.
Microsoft Teams updates – what's new?
Microsoft is adapting Teams to a hybrid working world. The coronavirus pandemic has brought about a shift in our understanding about where work happens. The work from home experiment has proven that you don't always need to be in an office to be productive. In future it will be much more common for people to work from home at least some of the time. With the new Teams updates, Microsoft is trying to help customers prepare for this new reality.
Here are some of the most important changes to the platform.
Collaboration improvements
Teams Connect is a new feature which allows you to share a channel with people outside your organisation. The goal is to let staff collaborate with external parties more fluidly (while giving administrators complete control over what can be shared in these channels).
For example, if an external contractor was working with you on a project you would normally want them to be reachable over Teams. Until now you would have to go through a complex process of adding them to your organisation's Active Directory. But with Teams Connect you can simply loop those external parties into a secure channel and start working together immediately.
Improving the meeting experience
Microsoft believes that video calls will become a pervasive part of our professional lives, including 'hybrid' calls where some employees are in an office meeting room, while others call in. They have therefore beefed-up Teams' video presentation and call experience:
PowerPoint Live: Rather than just sharing a desktop when presenting a deck, PowerPoint Live provides a more attractive way of walking people through your presentations. From a single view, the presenter can see their notes, the meeting chat and the slides themselves.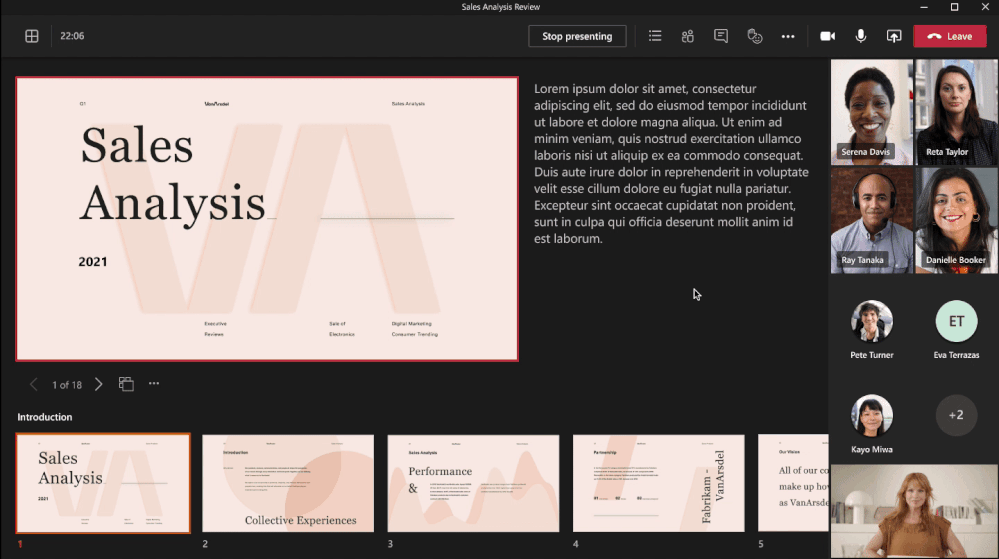 Presenter mode: Microsoft has also enhanced the presentation display in Teams. The presenter can either appear as a standout (which shows their video in front of the content), reporter mode (where the content appears above the speaker's shoulder), or side by side (where their video feed appears next to the content).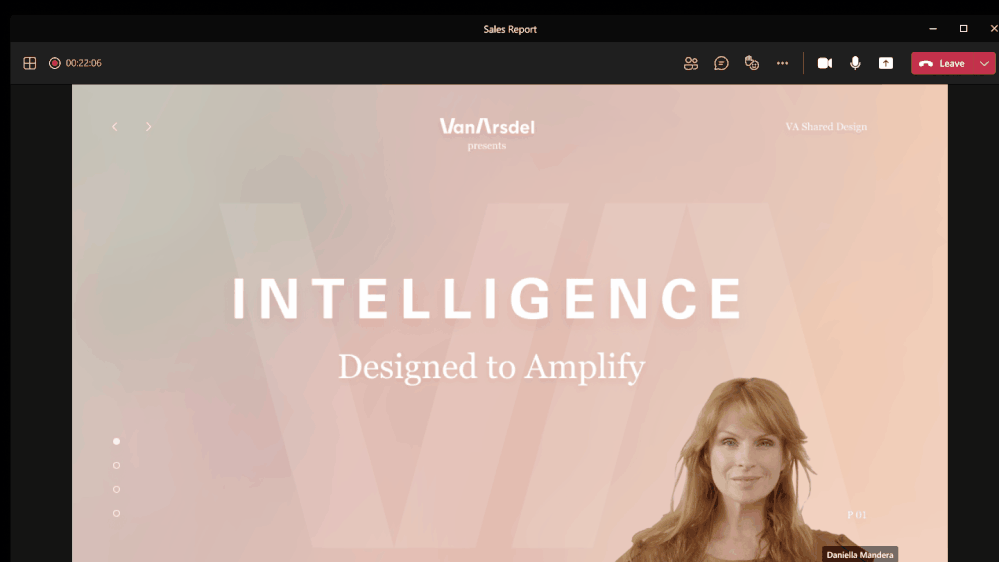 Improved sight of the room: Microsoft has also been working to improve accessibility and the viewer experience with video calls. The Dynamic View, for example, intelligently shifts between video so that active speakers take up more space on the screen. Meanwhile, the new Gallery View makes hybrid meetings feel more natural. If some staff are calling in while others are the office, the Gallery view will make it easier to see who is talking.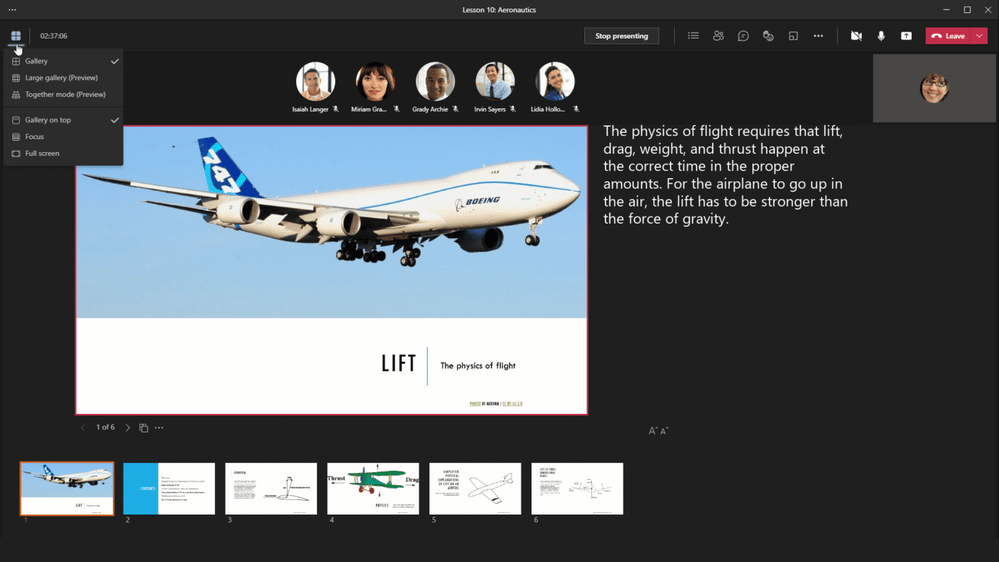 More reaction options: When people are attending meetings from outside the office, it can be relatively difficult to get a feel for the mood 'in the room'. Microsoft has introduced several new features that allow people to react and show how they feel – including the use of emojis that appear on screen (for example, to applaud good news).

Picture illustrates Live Reactions in Microsoft Teams. Image source: Microsoft.
Emphasis on webinars
One of the most significant Teams updates announced at Ignite relates to webinars in Teams. Microsoft has made various changes that will make it easier to run webinars through the app:
A customisable webinar registration form is now available in Teams
Administrators have greater control over how attendees participate (including turning off their video or preventing people from talking)
Allowing up to 1,000 people to attend with video and react
Supporting 10,000 people to just view (and up to 20,000 at no extra cost during 2021)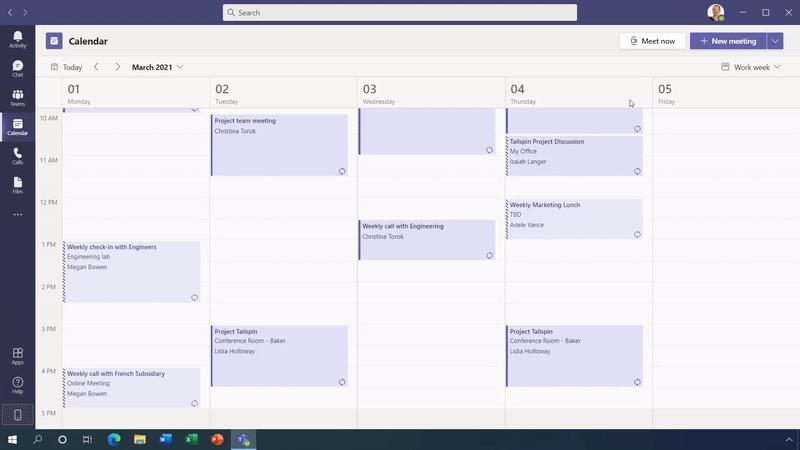 Microsoft Teams webinars now also integrate with Microsoft Dynamics to support your sales and marketing efforts. You can analyse how different attendees responded to the webinar and automate follow-up messaging.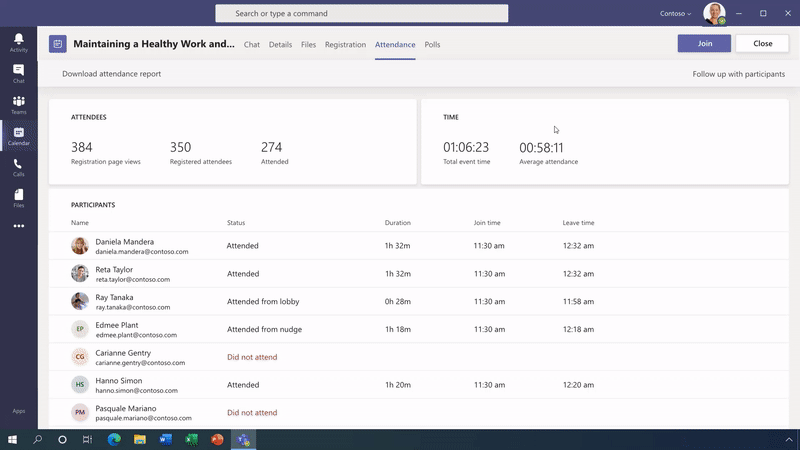 Free eBook: Your journey to Microsoft Teams
Extra business admin tools
Microsoft are keen for people to spend more of their working within Teams so they are providing various features which support business administration. For example, the new approval process feature means department managers can ask staff to fill in approval forms in Teams for things like work from home requests, medical leave or paid holidays.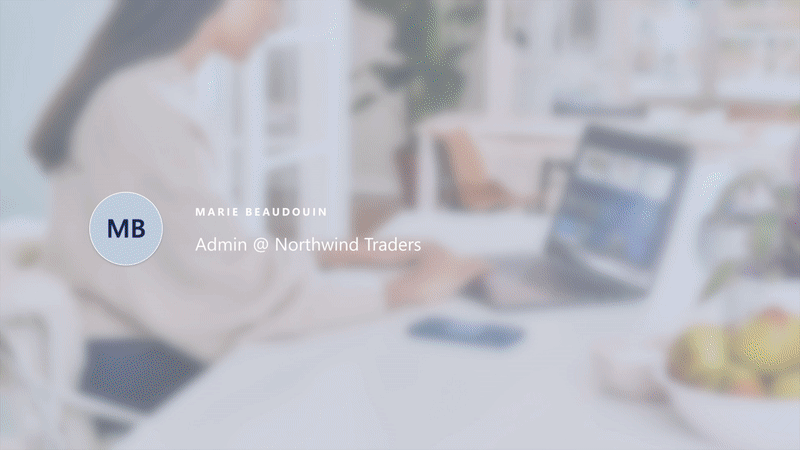 New security features
Microsoft announced a handful of additional security features that will boost Teams' privacy credentials. Perhaps most significant is the introduction of end-to-end encryption for 1:1 calls.
Integration with new devices
Microsoft also revealed integrations with third-party hardware which will help to improve how people use Teams. This includes intelligent speakers that can identify who said what during a meeting as well as conference room booking panels that connect directly to Teams calls.
Teams webinar: Watch our on-demand Teams strategy webinar
Microsoft Teams for a hybrid world
With this latest raft of Teams updates, Microsoft is demonstrating that they expect hybrid working to become the norm in the future.
If you are looking to make the most of all these new features, FITTS can help you decide which are relevant to you and how to start using them. Contact us today for Microsoft Teams advice and support.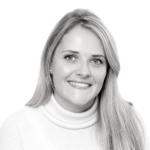 Olivia O'Sullivan is the Head of Marketing at FITTS. Olivia is responsible for the brand and oversees all external communications at FITTS. The purpose of her role is to build brand awareness and drive growth across FITTS service and product lines and accelerate our routes to market through our partners.
Olivia has a proven track record of helping B2B technology brands build a strong presence across a number of platforms.
Before joining FITTS in March 2020, she led pioneering marketing efforts to launch a first of its kind, SaaS solution built from complex machine learning algorithms designed to allow any company, from any industry, to train complete Distributed Learning and Machine Learning models, directly on their own edge devices.
Follow Olivia along on Twitter for her latest insights on winning at B2B Marketing in technology.