Digital inclusion and accessibility is about making your company's technology as easy as possible for everyone to use. Besides the obvious ethical arguments for making the workplace as inclusive as possible, it also just makes good business sense. By allowing everyone to be productive as possible, your business benefits.
And it is now easier than ever to achieve digital inclusion at your organisation. Let's see how.
What is digital inclusion and accessibility?
According to the NHS, one in five people in the UK has a disability. What is more, surveys suggest that 21% of the UK population is digitally excluded. Both employees and businesses would benefit by ensuring that everyone can utilise their workplace tools as easily as possible.
Digital inclusion and accessibility is about making simple changes to technology so it can be used by everyone.
There are many different kinds of disability and they affect how users interact with business technology. Here are just some examples of simple changes that can be made:
For someone with low or no vision
Screen readers should be made available for all employees that wish to use them. These tools 'read' on-screen text aloud or make it available in braille format. A written transcript of all videos should also be made available, and images should come with descriptive text.
Someone with motor disabilities
Ensure appropriate hardware is provided (such as a sip and puff mouse) and change the settings on apps so they're ready for keyboard and speech only use. All pages and apps should have large clickable actions.
Avoid the use of large blocks of heavy text. Ensure spelling suggestions are available on apps and provide tools that allow the user to focus on text without distracting pop-ups.
The government's digital accessibility website has many more do's and don'ts for specific disabilities.
How to plan for digital inclusion and accessibility
Ensuring that your business technology is accessible to all staff is essential today as business IT is used in ever more working environments. Here is how to begin:
Create a digital accessibility vision
Where would your organisation like to be when it comes to digital inclusion and accessibility? Gather the views of people in your organisation who have disabilities and collaboratively build a vision of what you would like to achieve.
Create a digital inclusion and accessibility plan
Map out how you will turn your vision into reality. This includes thinking about which software you will use and how it will be adjusted for different types of users. It will also involve investing in suitable hardware.
Use third party expertise
There are several digital inclusion and accessibility consultancies who can help businesses achieve accessibility accreditations and provide tailored advice for your organisation.
Accessibility is increasingly baked into software
Technology companies like Microsoft are making it ever easier to overcome accessibility and inclusion barriers when it comes to the use of business IT. Of course, technology cannot solve the issue on its own – you need to ensure that disabled users' needs and views are put first. That said, many features in Microsoft software make it easier to support your accessibility and inclusion strategies.
For example:
Immersive reader settings
The immersive reader in Microsoft's Edge browser cuts out distractions and allows you to focus on the text on screen. This can be helpful for people with dyslexia, autism and vision impairments.
High contrast mode in various apps
Applying high contrast and large format text settings can make reading a lot easier for people with low vision.
Automatic subtitles in video calls
In a Microsoft Teams video call, you can now apply subtitle settings. These instantaneously provide a written transcript of what is being said so that hearing-impaired users can follow what is happening.
Microsoft's voice typing tools are accessible in online and offline apps, making it easier for people with motor impairments and dyslexia to write documents and emails.
Learn more: Read our blog on accessibility in Microsoft Teams
Inclusion and accessibility are easier than ever
With advances in technology, it is now easier than ever to offer digital inclusion and accessibility for all of your colleagues. That means your staff will feel more valued, be more productive, and achieve their full potential.
FITTS can help you make the most of business technology to ensure that it supports your digital inclusion and accessibility goals. Contact us today to learn how.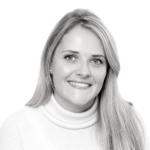 Olivia O'Sullivan is the Head of Marketing at FITTS. Olivia is responsible for the brand and oversees all external communications at FITTS. The purpose of her role is to build brand awareness and drive growth across FITTS service and product lines and accelerate our routes to market through our partners.
Olivia has a proven track record of helping B2B technology brands build a strong presence across a number of platforms.
Before joining FITTS in March 2020, she led pioneering marketing efforts to launch a first of its kind, SaaS solution built from complex machine learning algorithms designed to allow any company, from any industry, to train complete Distributed Learning and Machine Learning models, directly on their own edge devices.
Follow Olivia along on Twitter for her latest insights on winning at B2B Marketing in technology.