Microsoft Ignite 2022 is an annual jamboree for the technology giant, where the Redmond-based firm announces major updates to its technology stack. This year's event (12-14 October) was a little different, as it was delivered in a 'hybrid' format, with people attending both online and in-person at local events around the world. And the FITTS team was there, listening to Satya Nadella's keynote as well as attending several deep dive sessions into new and emerging tech.  
Here are our five top takeaways from Ignite 2022 – and what they mean for you. 
Microsoft News: Microsoft update for December 2022 
5 takeaways from Microsoft Ignite 2022
Ignite is Microsoft's most important event targeted at developers and IT partners like FITTS, and it provides an opportunity to give updates on a slew of new features across the firm's technology stack. For a deep dive, you can read all Microsoft's announcements in their Book of News. However, the following five takeaways are, in our view, the most relevant to most customers.  
The release of Microsoft Teams Premium
Teams has become a staple of the modern working world, facilitating calls, chats and information sharing. And at Ignite, Microsoft announced a new premium version of the popular app. It will now include a variety of new features (plus certain existing ones that you'll now need to pay for), including:  
Meeting guides

 

Intelligent meeting recaps

 

Advanced webinars

 

Meeting transcripts

 
All these features are expected to come in at about $10 (~£8) per user, per month – which adds up to quite a sizeable increase if you have many people using the services. Still, the idea is to improve post-meeting workflows, and could arguably boost productivity for the employees who use it.  
Relaunch of Microsoft Syntex
Syntex is a clever AI-powered technology that automatically extracts metadata from forms, documents and other kinds of content you store in the cloud (it isn't an entirely new product – you might be familiar with a previous version found in SharePoint).  
With its launch in the cloud, Syntex will help companies make sense of the ever-expanding quantities of information they're storing online, and should make it easier to surface relevant files when you're looking for them. You'll also be able to perform searches by concept (useful if you can't remember a keyword!) which is powered by AI.  
New features in Viva
Viva is an 'employee experience platform' that's connected to Teams and Microsoft 365. It's intended to do a variety of things, including helping employees connect with one another, access training, and get business insights (read our primer on Viva here).  
At Ignite 2022, Microsoft announced a handful of new features that will start becoming available in Viva, including: 
Pulse surveys

– mainly targeted at HR and management, these polls let you get an idea of employee sentiment for 'at-a-glance' feedback

 

Viva Connections enhancements

– a new homepage will make it easier to find people with subject matter expertise or shared interests

 

People in Viva

– with a similar goal to the Viva Connections update, People in Viva is an app that allows individuals to find colleagues with shared interests

 

Viva Engage

– if you already use Yammer, Viva Engage will feel similar – it's a place for developing workplace social networks, having Q&As with senior management or something called 'Answers', a way of crowdsourcing knowledge

 
All these features seem like valuable and interesting updates – particularly for large multinational organisations with a lot of employees who might not meet face to face so frequently.  
Microsoft Places
This is a new app from Microsoft that's intended to help people navigate our increasingly hybrid working world. It promises to help with things like optimising the use of office space, letting people book meeting rooms and desks, and helping staff identify who's going to be in the office and when.  
Places could be really valuable for many companies. For employees, it means they'll be able to set up actual 'face time' with colleagues when they travel into the office. Meanwhile, employers will have clearer insights into how much of their office space is being occupied (and perhaps use this information to downsize or renegotiate rental contracts).  
Power Platform improvements
Microsoft's Power Platform is a great tool for building low- or no-code apps, meaning people without coding skills can build helpful widgets and tools to boost productivity. But for many 'citizen developers', building anything but the simplest apps can quickly become overwhelming. So, Expressions by Example, a new AI feature in the platform, could be a great help. You provide Power Platform with an example of what you want the code to look like, and it does the rest!
Doing more with less
The theme for this year's Ignite was 'doing more with less'. And that seems like a pretty apt description of many of the new features Microsoft announced. Whether it's producing automatic transcripts after Teams calls, saving time booking conference rooms with Places, or building apps faster in Power Platform, all these updates can help achieve that goal.  
Want to see how these features could be used at your business?  Contact FITTS today for help making the most of your Microsoft subscriptions.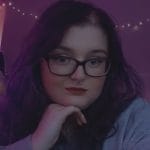 Zoe is a Marketing Executive at Fitts but started out in Business Change giving her valuable insight into the impact our digital transformations have on end-users. She offers key skills in creating visual content for the business with her Media production background.